Kevin Durant may have requested a trade out of Brooklyn, but he definitely doesn't take his time there for granted.
In his introductory press conference with the Phoenix Suns, Durant spoke emotionally about his four years in the New York district.
A reporter asked Durant about his time with the Nets, which was met with boos from fans. The Durant/Kyrie Irving era will go down as one of the biggest flops in NBA history, but Durant says his time there will always have a special place in his heart.
CLICK HERE FOR MORE SPORTS COVERAGE ON FOXNEWS.COM
«It was a lot of ups and downs, but I love the grind. Everybody in Brooklyn loves the grind too. I raised a family there,» Durant said. «They will always be a part of my journey. We didn't achieve what we wanted to achieve as far as winning a championship, but I enjoy the grind. And everyone there, we did our best every day, regardless of what was going on in the media, what It was going on with our teammates, everyone that was in that gym, we ground. I love those guys.»
«I get emotional talking about it because it was a special four years of my career, coming out of an Achilles tendon. They helped me a lot. It was terrible how some things happened, but at the end of the day, I love the grind, we all love the grind there in Brooklyn, and I wish them the best in the future. They have a bright future.»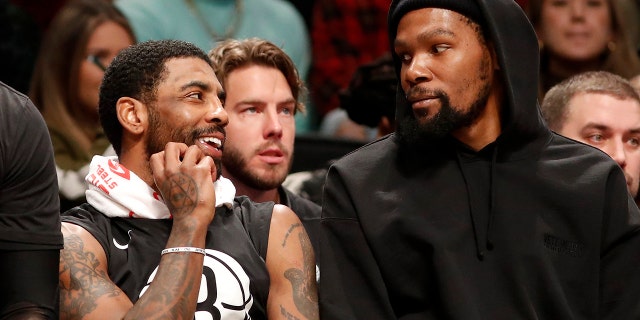 ESPN'S STEPHEN A. SMITH COMPARES CELTICS SUSPENSION COACH IME UDOKA TO POLICE BRUTALITY
Durant and Irving left for the Nets in the offseason ahead of the 2019-20 season, obviously with high expectations that grew even higher when they acquired James Harden.
However, from the start of that season until Irving's trade to the Mavericks, they played just 74 games together thanks to injuries and Irving's constant absences. Harden played with the duo in just 16 games.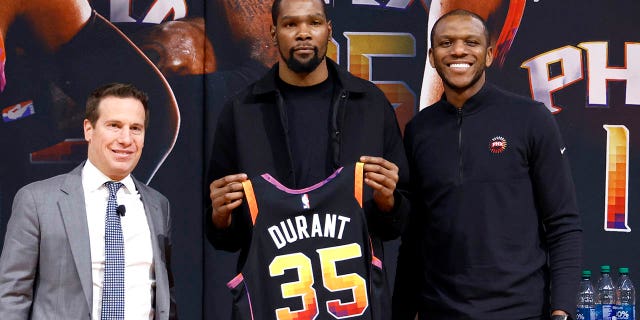 CLICK HERE TO GET THE FOX NEWS APP
The Nets traded Durant for Mikal Bridges, Dorian Finney-Smith and four first-round picks.