HBO's «Hard Knocks» might have its best content yet, and training camp is only three days old.
Several New York Jets players were involved in various altercations in training camp on Saturday.
It was the first practice that was open to fans, so a sold-out crowd got to see the entire show in Florham Park, New Jersey.
CLICK HERE FOR MORE SPORTS COVERAGE ON FOXNEWS.COM
Reports say that there were up to three different fights, and at least one of them was caught on camera.
The first fight occurred around 11:15 a.m., according to The Athletic. It took place on the right side of the offensive line but was over quickly.
But another one was brewed just a minute later, this time in the left side of the line.
Second-year defensive players Jermaine Johnson and Micheal Clemons faced tight ends Kenny Yeboah and Jeremy Ruckert.
But two weren't enough for Johnson and Clemons, who chased him against offensive linemen. for the third time.
Fights in training camps are not uncommon. It is the first time that professional soccer players have hit each other in more than half a year.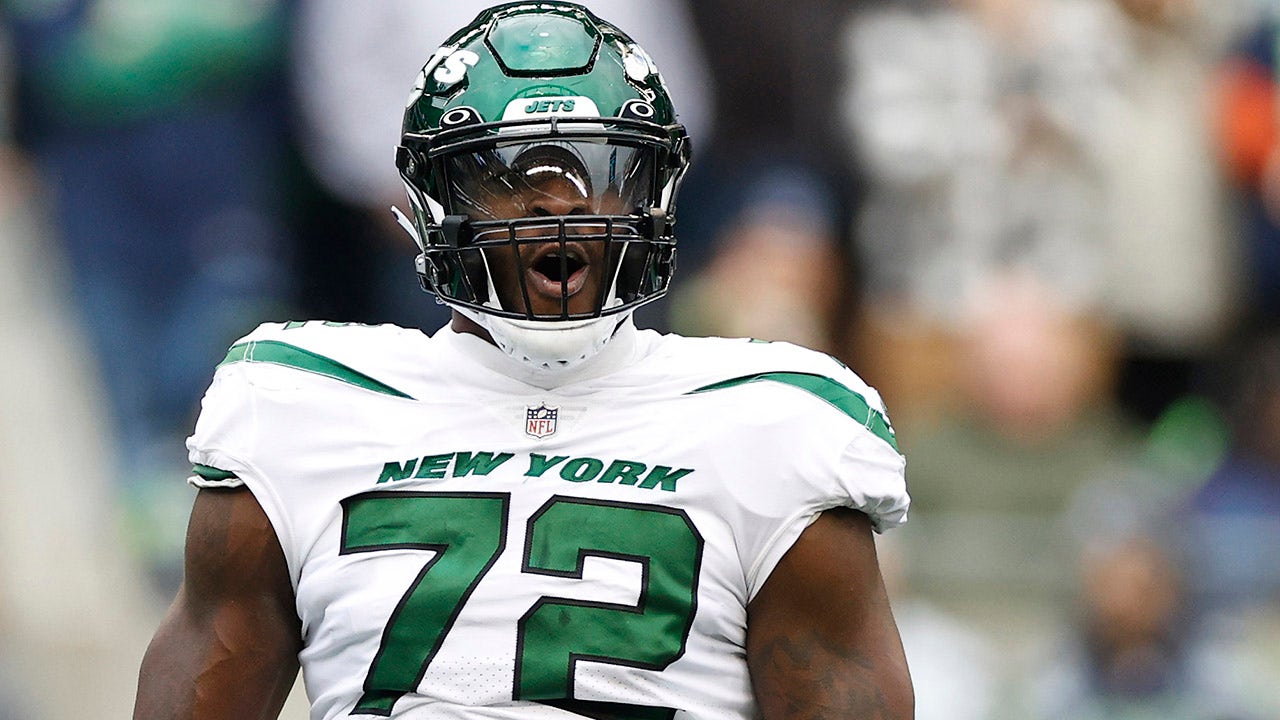 COLTS SAFETY'S FATHER IDENTIFIED AS MAN WHO ALLEGEDLY KILLED BALD EAGLE WITH RIFLE
Last year's training camp ruckus was headlined by joint practices between the then-defending champion Los Angeles Rams and the Cincinnati Bengals, whom they defeated in that earlier Super Bowl.
That practice was apparently heated from the start, with a couple of scrums reportedly coming from Bengals tackle La'el Collins and Rams defensive end Leonard Floyd.
The third fight was when all hell broke loose, like Aaron Donald was seen on video swinging around two Bengals helmets before being pushed out of a pile.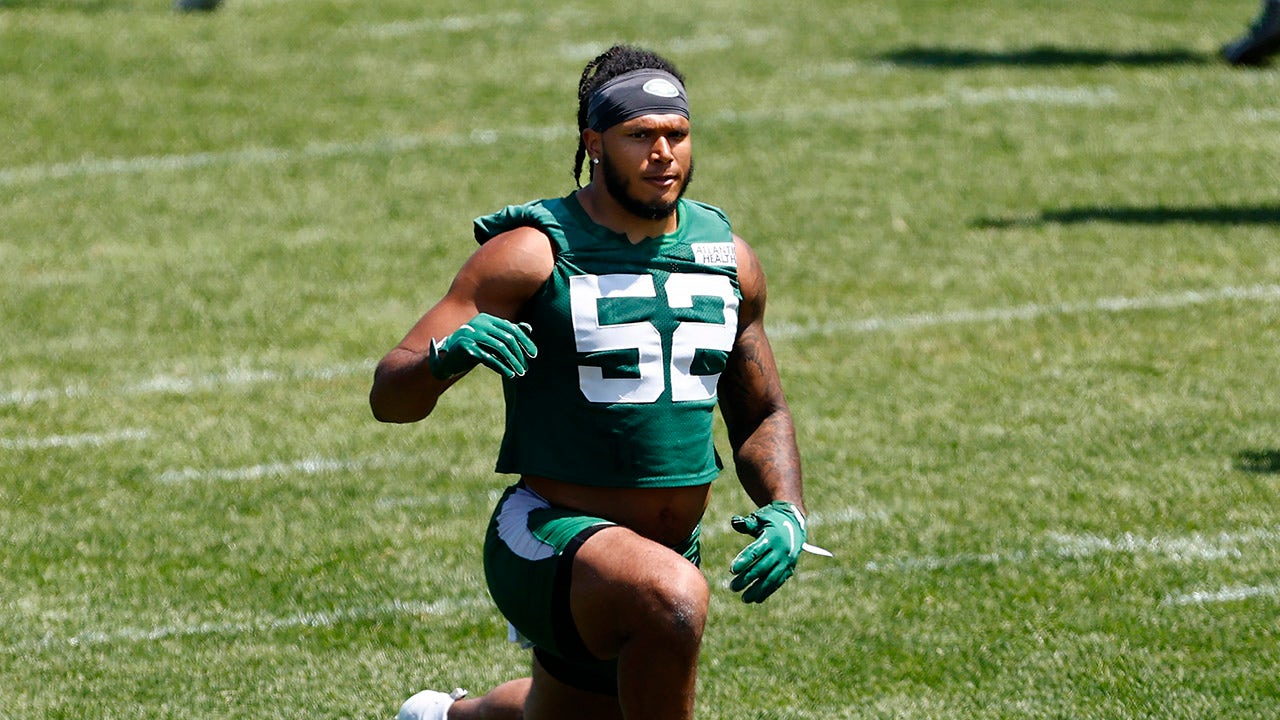 CLICK HERE TO GET THE FOX NEWS APP
The Jets enter training camp with perhaps the highest expectations in franchise history, as four-time MVP Aaron Rodgers was traded to the team early in the offseason.
New York is just one of four teams to have training camp open to all players.