A New York sectional high school baseball championship ended in brutal fashion Saturday.
Palmyra-Macedon High School was behind by one run and until their final strike in the ninth inning against Hornell in the Section V Class B1 Championship when the impossible happened.
CLICK HERE FOR MORE SPORTS COVERAGE ON FOXNEWS.COM
Palmyra-Macedon had runners in scoring position when the batter looked at the pitch and was presumably called out for strikes. However, the pitch appeared to skim the ground, meaning the catcher had to tag the batter or throw the ball to first to complete the out.
Instead, the Hornell players began to celebrate.
As the celebration continued, the two Palmyra-Macedon running backs stepped up to score. They would be declared the winners of the championship, 6-5. One of the infielders was seen trying to tell his teammates that the play was still ongoing as he ran in the dirt, but it was too late.
INDIANA YOUTH BASKETBALL GAME DESCENDS INTO CHAOS AS FATHER, REF BRAWL
Palmyra-Macedon would celebrate victory when Hornell was left in shock.
«So is this how it's going to end?» the announcer was heard to say.
Hornell's baseball coach was trying to get clarification from the umpire while his players were stunned and put their hands over their heads.
CLICK HERE TO GET THE FOX NEWS APP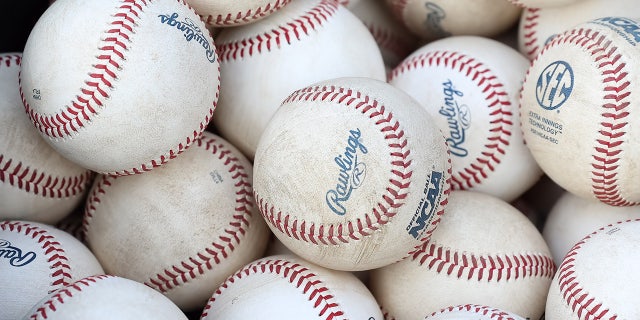 Palmyra-Macedon became back-to-back sectional champions with the win, according to the Rochester Democrat & Chronicle.