Miami Heat center Dewayne Dedmon was ejected from a game against the Oklahoma City Thunder Tuesday night after he hit a massage gun on the bench, sending it flying onto the court.
The incident occurred in the second quarter of the game. Dedmon had just had a heated conversation with Erik Spoelstra, and as he was walking away from the carriages, he saw the massage gun and crushed it. The device landed about 35 feet from where the player was standing. He was ejected from the game for unsportsmanlike conduct.
CLICK HERE FOR MORE SPORTS COVERAGE ON FOXNEWS.COM
«We're all a bunch of twisted personalities,» Spoelstra said. «That part was unfortunate. Everything before that, that's the Miami Heat. That part was unacceptable.»
The Heat only had nine players available for the game. Dedmon was one of the players used in the first half. He was taken out of the game with 9:25 remaining in the first half, which sparked the argument.
STEPHEN CURRY TO RETURN TO WARRIORS AFTER MISSING 11 GAMES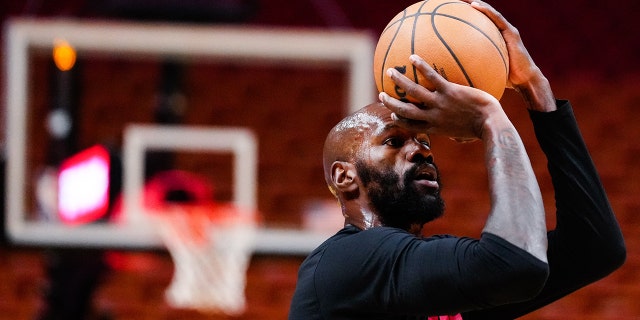 Dedmon could face more league disciplinary issues.
He finished with two points and three rebounds in five minutes of play. In 29 games he is averaging 5.9 points and 3.7 rebounds per game. He hasn't started for Miami this season.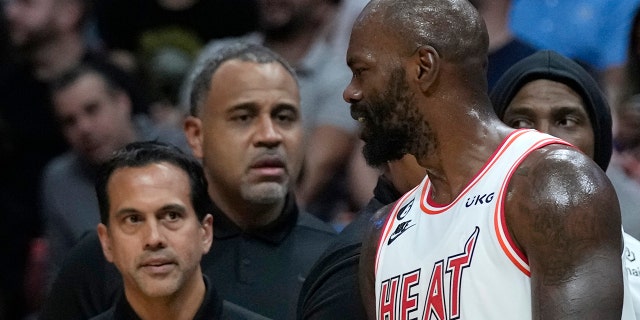 CLICK HERE TO GET THE FOX NEWS APP
The Heat would earn a one point win over the Thunder, 112-111. The Heat made 44 free throws, including 23 by Jimmy Butler, setting an NBA record. Butler was 23-for-23 from the line, tying for the second-most making without a miss in NBA history.
Associated Press contributed to this report.