Atlanta Hawks star Dejounte Murray was suspended for Game 5 against the Boston Celtics on Monday after he contacted a referee following Sunday's Game 4 loss.
The NBA announced the suspension ahead of the potential series clincher.
CLICK HERE FOR MORE SPORTS COVERAGE ON FOXNEWS.COM
«Atlanta Hawks guard Dejounte Murray has been suspended one game without pay for making inappropriate contact with and verbally abusing a game official,» the league said in a statement.
A video posted on social media appeared to show Murray making contact with referee Gediminas Petraitis as he walked off the pitch. Murray also seemed to yell something at Petraitis as he walked away.
NETS RUMORED TO BE INTERESTED IN A BIG-HIT TRADE FOR SUPERSTAR DESPITE SUPER TEAM FAILURES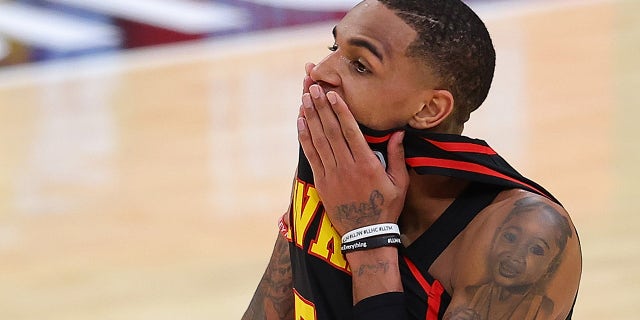 It's unclear what prompted Murray to take on Petraitis.
Murray had 23 points, nine rebounds and six assists in 40 minutes. Atlanta lost, 129-121, and fell 3-1 in the series. Through four games, Murray is averaging 25.3 points, 7.3 rebounds, and 5.8 assists and 2.3 steals per game.
The Hawks acquired Murray from the San Antonio Spurs in a trade before the start of the season.
He was not available to speak to the media after the game.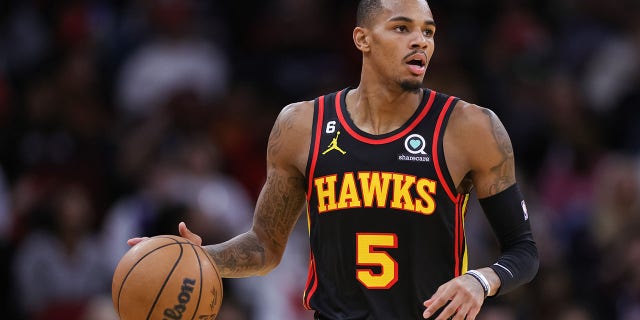 CLICK HERE TO GET THE FOX NEWS APP
Atlanta is on the verge of being eliminated from the first round of the playoffs for the second straight season. The Hawks reached the Eastern Conference Finals in 2021.