Cleveland Guardians Prospect George Valera was ejected from Thursday night's Triple-A game against the Nashville Sounds after he ignited a fight to clear the bench when he apparently pushed an umpire while arguing with catcher Alex Jackson.
The Columbus Clippers they led by two runs in the top of the third when Valera, a 22-year-old right fielder, came up to bat.
FORMER MLB PLAYER JIM EDMONDS CAUSES CONTROVERSY WITH COMMENTS ABOUT GUARDIANS AND COMMANDERS NAME CHANGE
However, between pitches, Valera appeared to exchange words with milwaukee brewers prospect Alex Jackson, causing the two players to lock eyes.
Plate umpire Tanner Moore stepped between the two, but Valera appeared to poke his finger into Jackson's mask as he reached over Moore's shoulder.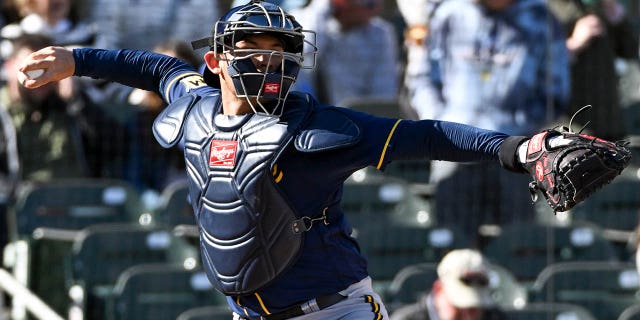 CLICK HERE FOR MORE SPORTS COVERAGE ON FOXNEWS.COM
The move sent players in both dugouts scrambling anticipating the worst and that's when, in the process of trying to catch up with Jackson, Valera pushed Moore, who eventually backed off before a mass melee ensued.
Valera could be seen punching Jackson before the two finally broke away from the pile.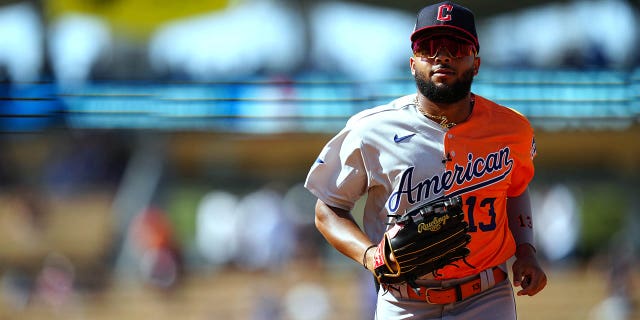 CLICK HERE TO GET THE FOX NEWS APP
According to the New York Post, both players were ejected from the game.
The interruption had little effect on the Clippers, who scored three more runs in the third for a 6-2 win over Nashville.