san francisco 49ers Tight end George Kittle said he was proud of his team for not quitting despite not having a healthy quarterback in Sunday's NFC Championship Game against the Philadelphia Eagles, but he didn't mince words when asked. how you felt about the situation.
Rookie quarterback Brock Purdy gave the 49ers a fighting chance after starting quarterback Trey Lance and backup quarterback Jimmy Garoppolo he went down with season-ending injuries earlier this year.
But a throwing hand injury early in the first half of Sunday's title game sidelined him before he was ultimately forced to return after Josh Johnson was ruled out with a concussion.
EAGLES' JALEN HURTS SAYS HE RELIED ON FAITH TO OVERCOME DOUBT: 'THEY PROBABLY DIDN'T EVEN WANT TO SEARCH ME'
The result was a 31-7 thrashing by the Eagles.
«Losing your starting quarterback, who's a third-tier rookie, to your fourth-tier quarterback who did everything he could, gets hurt right away in the third quarter, and then you can just run the ball, it's tough. , it's frustrating,» Kittle said. during his postgame press.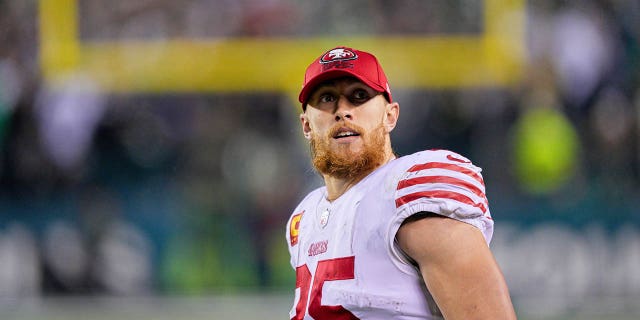 «You saw two quarterbacks and neither of them can throw and neither of them are really available, it limits what you can do as an offense. It limits our playbook to 15 snaps. So, you can only do so much.»
CLICK HERE FOR MORE SPORTS COVERAGE ON FOXNEWS.COM
Despite praising his team for putting up a fight, Kittle had a blunt response when asked what it was like to get to this point in the season only to be sidelined by injuries.
«How does it feel to lose an NFC Championship because I don't have a quarterback? Pretty s—– to be honest. That's it.»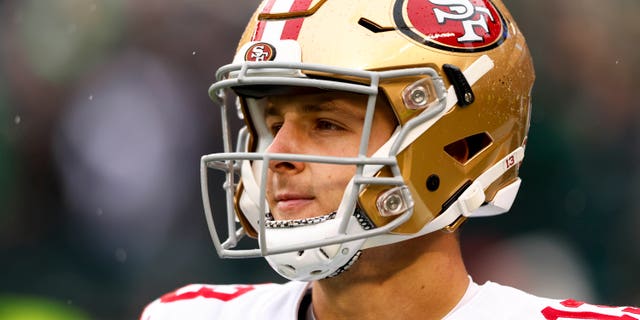 CLICK HERE TO GET THE FOX NEWS APP
Purdy will undergo an MRI on Monday to determine the severity of his injury, as the San Francisco quarterback's situation remains as uncertain as ever.
«It's a great team. I think we'll definitely be back,» Kittle said. «We've got a great base, this football team. A great locker room. So, we just move on to the next one.»