Fred Willis, a former star running back for Boston College who played six seasons in the NFL, has died, his alma mater announced Saturday. He was 75 years old.
Boston College said Willis died on Tuesday. His cause of death was not clear. A funeral has been set for July 12, according to his obituary on Legacy.com.
CLICK HERE FOR MORE SPORTS COVERAGE ON FOXNEWS.COM
Willis was a standout high school football player in Massachusetts and New Hampshire before committing to and playing for the Eagles. He was a two-sport star in soccer and hockey, but he chased gridiron in his pro career.
He was Boston College's first 1,000-yard rusher and was the first to surpass 2,000 career rushing yards with the Eagles. He was later inducted into the Boston College Varsity Club Hall of Fame.
In 1971, the Cincinnati Bengals selected Willis in the fourth round. He played one season with the Bengals, rushing for 590 yards and seven touchdowns.
RICHARD SHERMAN RECALLS DEVONTA SMITH'S PATH THAT SHOWED HIM HE NEEDED TO RETIRE
Willis was traded midway through the 1972 season to the Houston Oilers. He spent the rest of his career with the Oilers until he retired in 1976.
He played in 77 games and had 2,831 rushing yards with 18 touchdowns. He also had 203 catches for 1,380 yards and five touchdowns.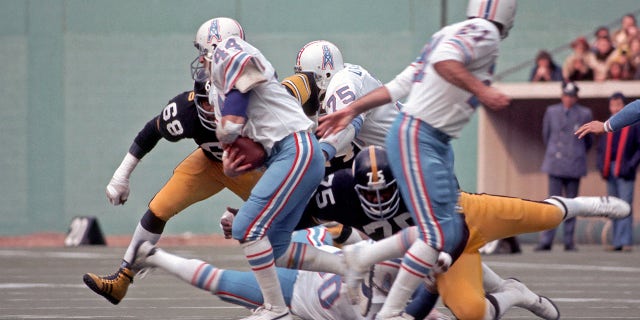 After his professional career ended, Willis founded HPN Neurologic, a concussion diagnosis and treatment company.
«A successful restaurateur beyond his football career, Willis would go on to establish several successful restaurants both locally and nationally. He also gave back to the game as founder and CEO of NFL Player Brains Matter and founder, president and CEO of HPN Neurologic, where he fought on behalf of NFL players suffering from CTE symptoms,» Boston College said in a news release.
CLICK HERE TO GET THE FOX NEWS APP
Willis is survived by his wife, Darlene, five children, two stepchildren, and their families.