Former Carolina Panthers head coach Matt Rhule has taken legal action over a compensation dispute, an Associated Press report revealed.
The arbitration lawsuit with the NFL seeks about $5 million in «severance pay,» a source told the AP. CBS Sports was the first to report on the lawsuit.
Rhule was relieved of his duties in October, a day after the Panthers were blown out by the 49ers to fall to 1-4.
CLICK HERE FOR MORE SPORTS COVERAGE ON FOXNEWS.COM
The current Nebraska football head coach has reportedly retained the services of high-profile litigator John Singer of Singer Deutsch LLP to handle the lawsuit.
A Panthers spokesman had no comment on the situation.
BUCCANEERS ORGANIZATION THANKS TOM BRADY AFTER RETIREMENT ANNOUNCEMENT: 'THE LEGACY IS UNMATCHED'
Rhule spent fewer than three years with Carolina despite signing a seven-year, $62 million contract. At the time of his firing, Rhule was believed to be owed approximately $34 million.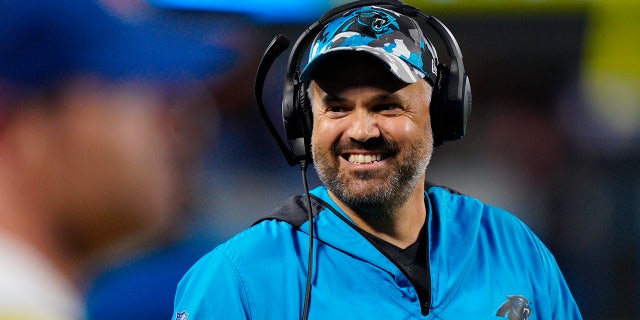 Several weeks after his departure, Rhule returned to the college football ranks and accepted the head coaching job at Nebraska. The program offered the 45-year-old coach an eight-year, $72 million contract, NFL insider Ian Rapoport previously reported.
TOM BRADY ANNOUNCES HE WILL BE 'RETIRED FOREVER'
It was believed that the contact would possibly offset what Panther's owner, David Tepper, would be responsible for paying him. However, the arbitration lawsuit alleges that the Panthers still owe him about $5 million because of how the contract with Carolina was structured.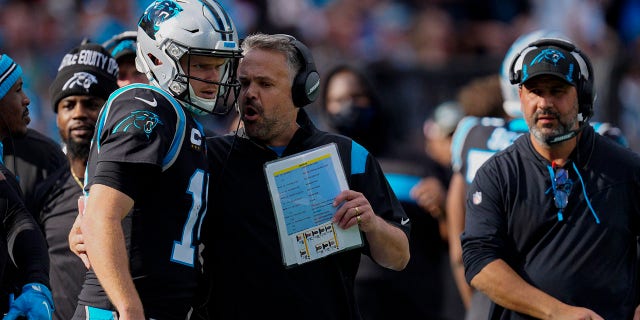 Earlier this week, the Panthers announced Rhule's successor, Frank Reich. Carolina formally introduced Reich at a press conference on Tuesday.
Tepper acknowledged that he made a «mistake» in hiring Rhule, whom he described as a «CEO-type head coach.» Tepper added that it is «preferable to have a manager who is really extraordinary on one side of the ball or the other side of the ball.»
CLICK HERE TO GET THE FOX NEWS APP
«Listen, I admit it, we could have done a better process last time,» Tepper said. «And I'm learning… In all humility, I could have done better, okay? I'm not saying Rhule wasn't a good coach. I'm not saying that. Please don't take it that way.» I'm saying he could have done a better process last time. I believe it. I think we were very thorough this time. I was in all the interviews.»
Associated Press contributed to this report.