Former university of alabama Baseball coach Brad Bohannon was fired Thursday after surveillance video allegedly linked him to «suspicious» bets made on Friday's game against LSU that prompted four states to halt betting, according to a report.
The university announced Thursday that athletic director Greg Byrne initiated termination proceedings after discovering that Bohannon violated «the standards, duties and responsibilities expected of university employees.»
This immediately followed the university's announcement Tuesday that it was seeking information related to a report that licensed sportsbooks in Ohio were ordered to halt bets placed on the Crimson Tide over the weekend due to «suspicious gambling activity».
ALABAMA FIRES BASEBALL COACH BRAD BOHANNON AFTER 'SUSPICIOUS' PLAY REPORT, LAWSUIT
Three more states, including New Jersey, Indiana, and Pennsylvania, followed suit.
Citing multiple sources, ESPN reported Thursday that video surveillance indicated that an unknown gambler, who placed two bets at the sportsbook at Great American Ball Park in Ohio, was contacting Bohannon at the time.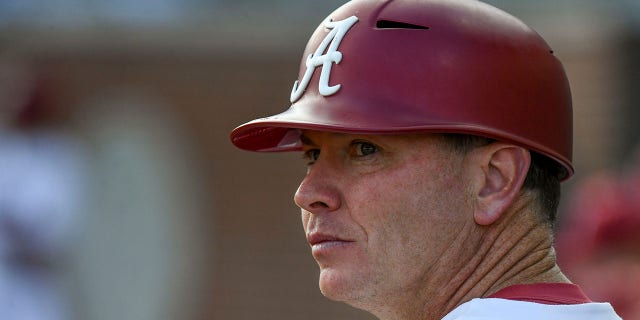 Both bets had the Tigers victorious. LSU swept Alabama in the three game series.
CLICK HERE FOR MORE SPORTS COVERAGE ON FOXNEWS.COM
Bohannon noted after the 8–6 loss that second-year pitcher Hagan Banks found out just an hour before the game that he would be starting in place of starter Luke Holman, who was suffering from a stiff back.
«The NCAA takes sports betting very seriously and is committed to protecting the well-being of student-athletes and the integrity of competition,» an NCAA spokesperson said Thursday, via ESPN.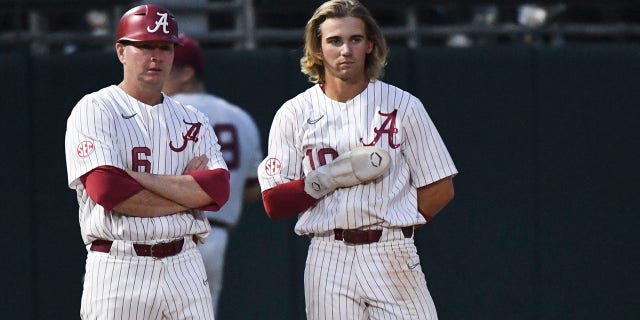 «We will work with our partners to protect student-athletes and the sports they play. The association is monitoring the situation. Due to confidentiality rules established by NCAA member schools, the NCAA does not comment on current, pending, or potentials.»
CLICK HERE TO GET THE FOX NEWS APP
The news of Bohannon's firing also follows a lawsuit last month involving the head coach and two other members of the baseball coaching staff. They are accused of mishandling former pitcher Johnny Blake Bennett's arm injury.