No NFL game was played on a Thursday night for the first time all season, but don't tell Dick Vitale (actually, maybe someone should).
NFL Network (no longer airing Thursday Night Football, it's an Amazon Prime Video exclusive) was replaying the Week 9 matchup between the Green Bay Packers and Detroit Lions on Thursday night to fill the no-football void until Saturday. .
Vitale thought he was watching a live game.
CLICK HERE FOR MORE SPORTS COVERAGE ON FOXNEWS.COM
«In a major @NFL matchup, the @Lions lead the @packers 15-6 early in the 4th quarter,» Vitale said in a since-deleted tweet. «@AaronRodgers12 has thrown red zone interceptions. Lions' D has been great.»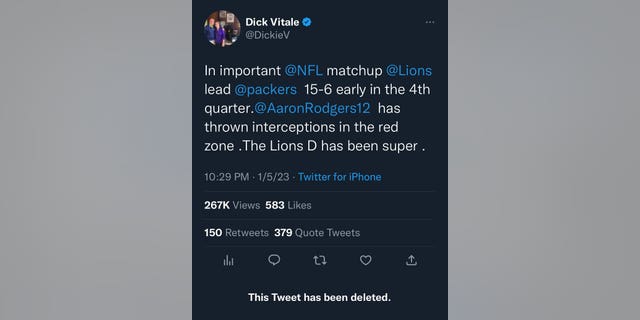 Vitale must have seen James Mitchell's three-yard touchdown reception from Jared Goff. That score, plus the ensuing PAT, gave Detroit a 15-6 lead.
The Lions cruised to a 15-9 victory, but that news reached Vitale before he saw it.
Vitale realized that he had been tricked, but don't worry, he took it like a champ.
«I was absolutely deluded/hysterical. I thought the Lions-Packers game was going to be played tonight/give me a turnover, baby!»
That game has suddenly become pretty important in the grand scheme of things, as both teams are alive for the playoffs heading into their Week 18 matchup at Lambeau Field.
The Packers clinch seventh and final place with a win, while Detroit needs a win and a Seattle Seahawks loss or a tie against the Los Angeles Rams.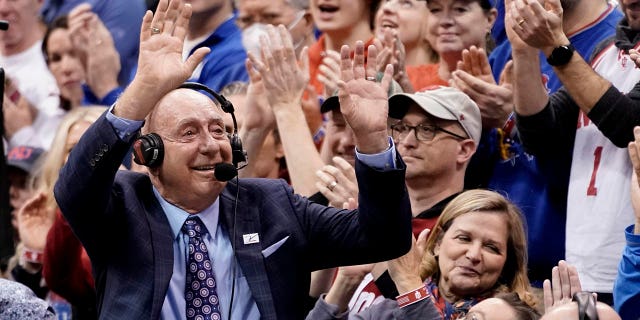 CLICK HERE TO GET THE FOX NEWS APP
Vitale recently returned to the booth to call college basketball after once again being cancer free.