Kyle Filipowski joins the likes of Christian Laettner, JJ Redick, and Grayson Allen.
The Duke sophomore is now on the Blue Devil villain list, but he sure is accepting the role.
All the hate he received as a freshman is just motivation to return Duke to the top of men's college basketball, Filipowski says.
CLICK HERE FOR MORE SPORTS COVERAGE ON FOXNEWS.COM
«I experienced some (hate) last year, just heard a lot of bad words about myself,» the 7-footer said on Duke Basketball's «The Brotherhood» podcast. «That's what happens when you're a really good player playing for a really good team…
«I use it as fuel for the fire. It makes me laugh because I think, 'You guys are talking s**t to me while you watch me play. You're spending your money to see me beat your a–.' It's very entertaining for me.»
Filipowski averaged 15.1 points and 9 rebounds per game, both team highs, in his 36 games last year, all of which he started, en route to being named ACC Rookie of the Year.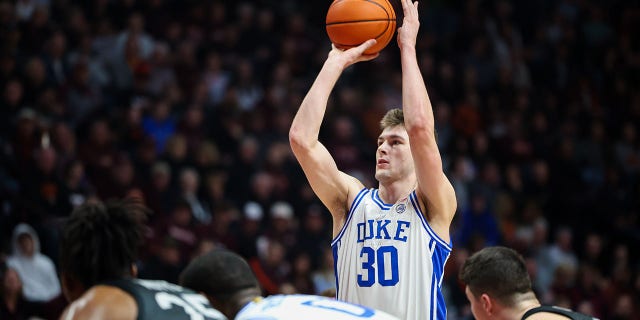 UCONN CHAMPIONSHIP CELEBRATIONS CAUSED NEARLY $123,000 IN DAMAGE, SCHOOL SAYS
He and the Dukies won the ACC Tournament in March, but lost in the Round of 32 as the fifth seed in this past March Madness tournament to No. 4 Tennessee. Filipowski says that if he had played elsewhere, he probably would have made the draft.
«I really loved last year,» Filipowski said. «A dream of mine is to win a national championship. I really don't think there's a better place to do it. In making the decision, I said to myself and a few other people, 'If I had gone anywhere else in college, I don't think I would I would have stayed my second year.' I probably would have ended up going to the draft. I just really enjoyed being at Duke; it really made me want to stay another year.»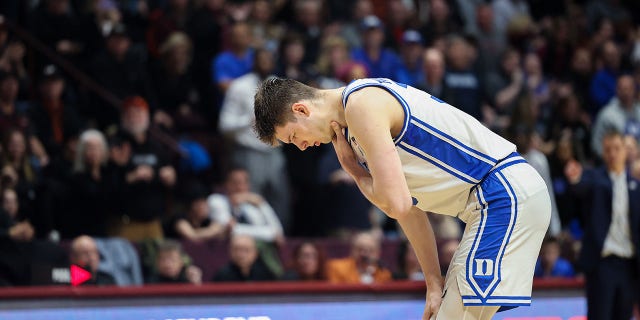 CLICK HERE TO GET THE FOX NEWS APP
Filipowski was a five-star recruit from the Wilbraham & Monson Academy in Massachusetts. He was the MVP of the ACC Tournament and a member of the All-ACC Second Team.