Denny Hamlin isn't thrilled with Chase Elliott after the two drivers failed to finish Monday's Coca-Cola 600.
Hamlin says Elliott hooked him from behind on the 186th lap of the race at Charlotte Motor Speedway.
Hamlin and Elliott were side by side when Hamlin forced Elliott into the outside wall. Elliott then made contact with Hamlin's right rear, forcing him face-first into the wall.
CLICK HERE FOR MORE SPORTS COVERAGE ON FOXNEWS.COM
Hamlin seemed to imply that Elliott's move was intentional by calling it a «tantrum» and wants Elliott off the track for next Sunday's Enjoy Illinois 300.
«I got hooked right rear in the middle of the straightaway. It's a tantrum, and he shouldn't be racing next week. Right rear hooks are absolutely unacceptable.» hamlin said.
«It's the same thing that Bubba Wallace did with Kyle Larson, exactly the same. He shouldn't be running.»
The transmission says Hamlin it was on his radio and called the movement «complete BS».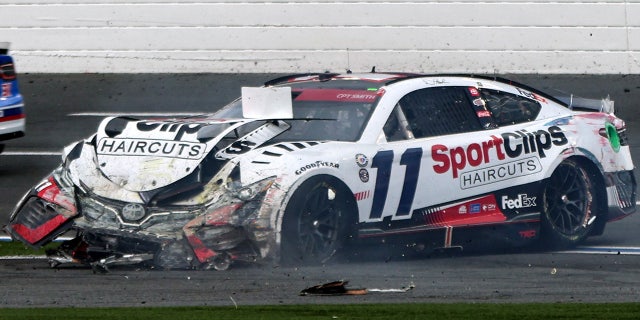 NASCAR HONORS FALLEN VETERANS AT COCA-COLA 600 IN HONOR OF MEMORIAL DAY WEEKEND
Elliott claims that he did not do anything intentional.
«All 11 of us got hit on the fence there, and once you rip the right side of these things off, it's over,» Elliott said. «Once you hit the wall on these things, you can't drive them anymore. Just an unfortunate circumstance.»
NASCAR will investigate the accident, USA Today reports.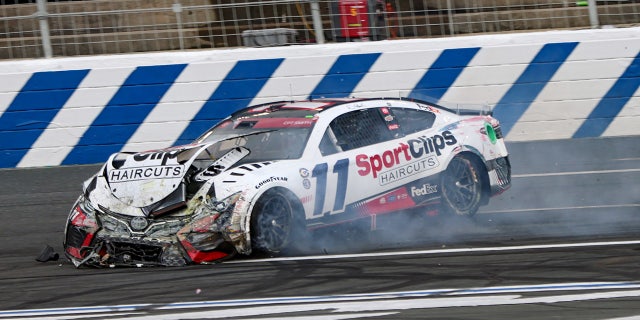 CLICK HERE TO GET THE FOX NEWS APP
Both were evaluated and discharged from the care center. Elliott also didn't finish last year's race.
The race was postponed from Sunday to Monday due to rain, and on Monday it was interrupted again due to bad weather.