Damar Hamlin is back with his Buffalo Bills just 12 days after going into cardiac arrest in the game.
Hamlin had to be revived for more than nine minutes after collapsing following a tackle against the Cincinnati Bengals on January 2. He was released from the hospital on Wednesday.
CLICK HERE FOR MORE SPORTS COVERAGE ON FOXNEWS.COM
The 24-year-old safety was able to contact doctors three days after the incident and spoke with his teammates last Friday.
There has been speculation among fans that Hamlin could lead the Bills out of the tunnel before their wild-card round matchup against the Miami Dolphins on Sunday.
His return to the team's facilities is undoubtedly a good sign.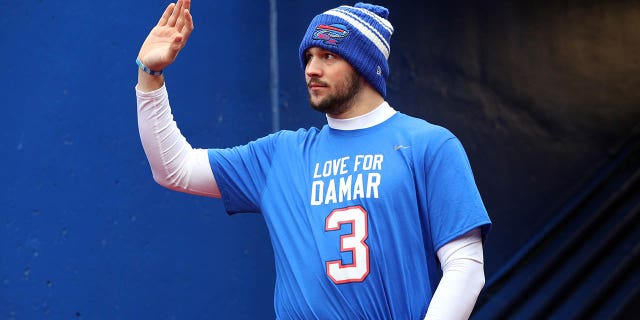 POSITIVE UPDATES FROM DAMAR HAMLIN GAVE JOSH ALLEN 'SPIRITUAL AWAKENING', SAYS BILLS QB
Hamlin got to watch the Bills' 35-23 victory over the New England Patriots from the hospital, a game that included a touchdown in the opening game by teammate Bill Nyheim Hines. (He backed another one later.)
It had been the first time the Bills had returned a kick for a score in three years and three months. Hamlin wears number 3.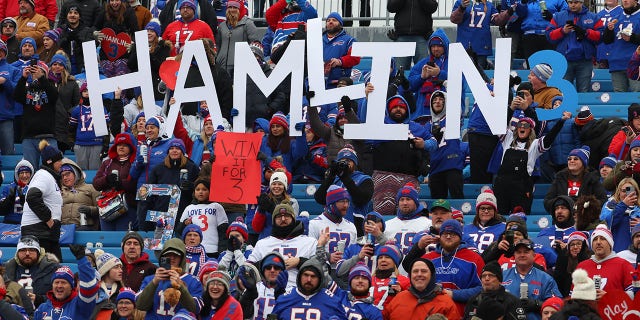 CLICK HERE TO GET THE FOX NEWS APP
The Bills host the Dolphins at 1 pm ET on Sunday.