Brett Maher missed four straight extra points for the Dallas Cowboys on Monday night.
Fortunately for them, it didn't matter in a 31-14 win over the Tampa Bay Buccaneers. But Dallas is playing it safe heading into the NFC Divisional Round against the San Francisco 49ers.
The Cowboys plan to keep Maher. But, as an insurance policy, they signed Tristan Vizcaino to their practice squad on Wednesday, the team announced.
CLICK HERE FOR MORE SPORTS COVERAGE ON FOXNEWS.COM
Maher became the first kicker to miss at least three extra points in a playoff game after converting 95% of them in his career.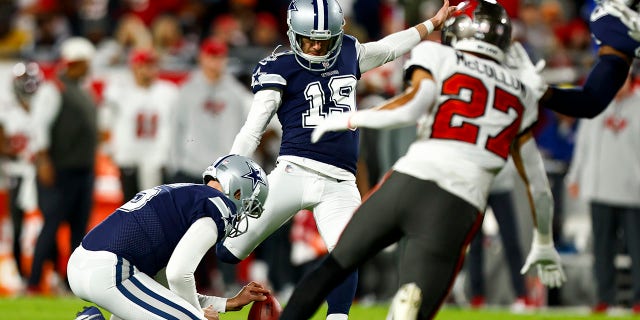 ROB GRONKOWSKI EXPLOITS AARON RODGERS FOR FOCUSING ON MVPS INSTEAD OF SUPER BOWLS
This will be Vizcaíno's second stint with the Cowboys. He signed with them in 2020. He also made one appearance for the Niners that season and played in six games for the Los Angeles Chargers.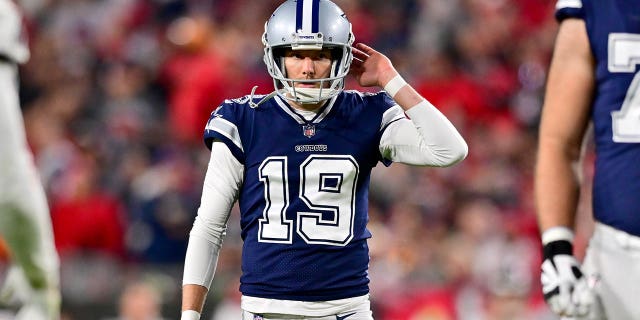 CLICK HERE TO GET THE FOX NEWS APP
This season, he played one game with the Arizona Cardinals and two with the New England Patriots.
Vizcaino is 11-for-12 in his career on PATs and has made 15-of-20 field goal attempts.