Dallas Cowboys Star linebacker Micah Parsons knows a thing or two about impressive rookie seasons, and on Tuesday he revealed who he thinks should be named Offensive Rookie of the Year.
Parsons cast his vote on social media in response to a question from Fox Sports senior national writer and NFL Network sports analyst Peter Schrager.
Your choice? new york jets star receiver Garrett Wilson.
JETS' QUINNEN WILLIAMS VOWS TO SKIP VOLUNTEER PRACTICES IF NEW CONTRACT IS NOT REACHED
Parsons noted the quarterback struggles Wilson played while managing 83 receptions for 1,103 yards and four touchdowns.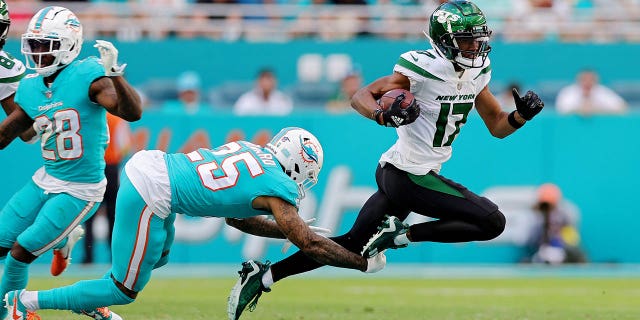 CLICK HERE FOR MORE SPORTS COVERAGE ON FOXNEWS.COM
In the Jets' season finale, Wilson recorded 89 receiving yards and a career-high nine receptions to cap a record-breaking season. His receiving yards were the most by a rookie in Jets history.
Parsons also included Jets cornerback Willow Gardner in the mix for potential Defensive Rookie of the Year, but added that Seattle Seahawks Fifth-round pick Tariq Woolen may have the «upside.»
CLICK HERE TO GET THE FOX NEWS APP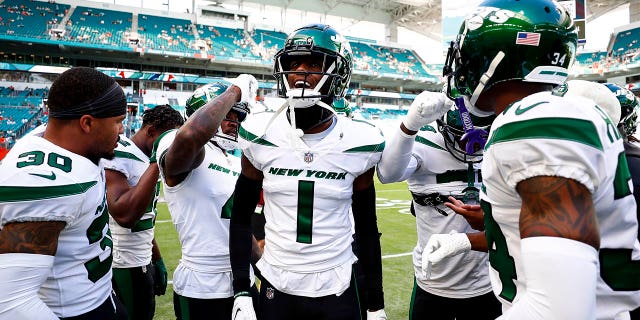 Gardner finished the season with a league-high 20 pass defenses, 75 tackles, and two interceptions, resulting in a Pro Bowl nomination.