Washington Commanders coach Ron Rivera surprised Sunday with a puzzling response to a question about the team's playoff scenarios following a loss to the Cleveland Browns.
For the Commanders to make the playoffs on Sunday, the team needed to beat the Browns, get the Seattle Seahawks and Detroit Lions to lose, and the Green Bay Packers to lose or tie. But they didn't keep their part of the deal and at the end of the day they were facing elimination.
CLICK HERE FOR MORE SPORTS COVERAGE ON FOXNEWS.COM
Rivera suggested in his postgame press conference that he was unaware of the threat of being eliminated from playoff contention before the game. He made the trade to go with Carson Wentz as the starting quarterback over Taylor Heinicke. Washington lost 24-10.
He was asked about the quarterback's strategy for Week 18 if Washington were cut.
«Can we be eliminated?» Rivera asked after a pause of several moments.
BROWNS' DESHAUN WATSON THROWS 3 TOUCHES TO ELIMINATE COMMANDERS ON THE ROAD
According to ESPN, Rivera later said he was frustrated by the question and had no strategy for them to lose because he didn't think the team would.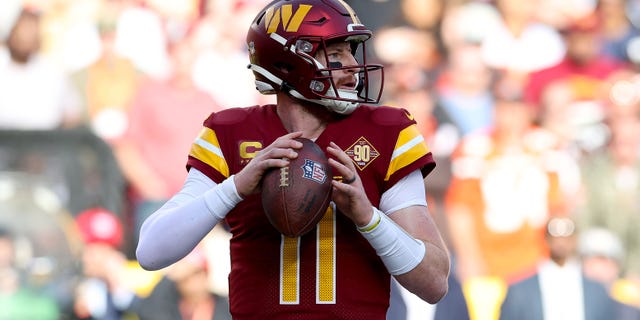 By the end of Sunday afternoon, every team the Commanders needed to lose had won and cut their chances of making the postseason to zero.
CLICK HERE TO GET THE FOX NEWS APP
Washington has lost two of its last three games with a tie against the New York Giants in Week 13, its only lead on its recent record.