Colin Kaepernick hasn't played in the NFL since the 2016 season, when he created a firestorm when he knelt to listen to the national anthem to protest what he believed to be racial injustices in the US.
Since then, Kaepernick has been at the forefront of social activism, calling for the abolition of police and prisons and comparing the NFL Draft to a slave auction. He accused NFL owners of excluding him from the league, and after the two sides settled, both tests of him in front of scouts failed to land a team contract.
CLICK HERE FOR MORE SPORTS COVERAGE ON FOXNEWS.COM
The former San Francisco 49ers star, who led the team to a Super Bowl appearance during the 2013 season, has released a graphic novel that takes readers through his senior year of high school as he decides if he wants to continue. playing football in college or taking a shot at Major League Baseball.
In an interview with NPR on Tuesday, host Juana Summers mentioned to Kaepernick about the last page of the book, where he is seen kneeling, and asks if he thought the NFL had «changed for the better» since he last played a game. soccer. in January 2017.
COLIN KAEPERNICK: IT'S HARD TO HAVE CONVERSATIONS WITH LOVED ONES ABOUT THE PERPETUATION OF 'TROUBLE ELEMENTS'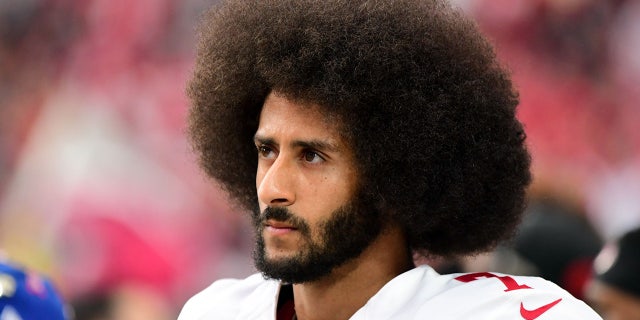 «I haven't seen any substantial change,» Kaepernick said. «I think there's a lot of work to be done on that front. Obviously not playing and being out of the NFL for six years is an indictment of where they are right now. So I wouldn't put them at the forefront of goodwill.» and the best intentions in the way they operate.»
For what it's worth, the NFL announced earlier this month that contributions to the league's Inspire Change initiative have reached $300 million. The league said it and the Players Coalition renewed 15 grant partnerships to «advance police-community relations, criminal justice reform, education and economic advancement.»
Summers then asked if Kaepernick was thinking about what his career would be like if he continued to play in the league or if retiring from the league was an opportunity to do something bigger.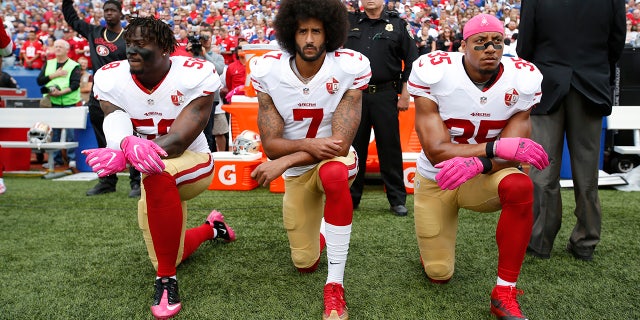 CLICK HERE TO GET THE FOX NEWS APP
«No. I think there's this idea that they're mutually exclusive, and I don't subscribe to that,» he replied. «So I think people are multifaceted and multitalented. And ultimately, that's something we want to make sure that message is sent as well. We have an opportunity to move forward and not get pigeonholed into singular elements of ourselves.»