Hall of Famer Charles Barkley provided insight into the last conversation he had with basketball icon Michael Jordan.
The always outspoken broadcaster revealed that the last time Jordan spoke to him was via a profanity-filled phone call.
The couple's broken relationship stems from comments Barkley made in 2012 when he criticized Jordan's performance as a team executive.
CLICK HERE FOR MORE SPORTS COVERAGE ON FOXNEWS.COM
"I told him, 'Listen, the hardest thing about Michael is that he has to surround himself with better people.' Because the hardest thing, when you're famous, is on your private jet. You are buying all the drinks. You are buying all the dinners. Very few people are going to be honest with you,'» Barkley recalled in November during an appearance on the «Let's Go!» podcast with Tom Brady and Jim Gray.
CHARLES BARKLEY WEIGHS IN ON MISSED CALL AGAINST LEBRON JAMES: 'YOU SOUND LIKE THESE FOOLS IN WASHINGTON, DC'
Barkley previously mentioned that he hasn't spoken to Jordan in almost a decade.
On Thursday, Barkley sat down with former NBA players Stephen Jackson and Matt Barnes for an episode of «All the Smoke» on Showtime. During the interview, Barnes mentioned Barkley and Jordan's strained relationship.
«You and MJ were very close and haven't spoken in a while. Is there light at the end of the tunnel with that? Do you feel like you guys can fix that?» Barnes asked.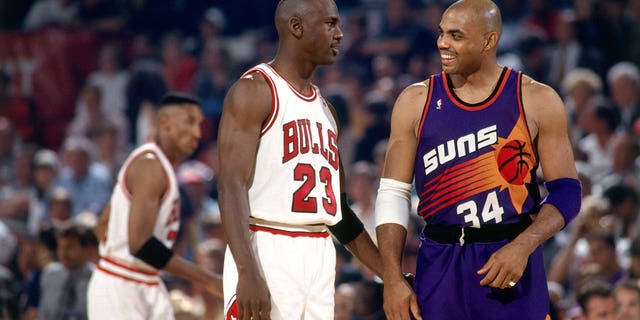 While Barkley continues to appreciate Jordan, he said a possible future friendship was not up to him.
«That would be on your side, Matt,» Barkley said. «He was my best friend at the time, and I love him and I miss him, but I have to do my job.»
Barkley then reiterated his earlier comments about his belief that Jordan surrounded himself with too many people who were afraid to say no to him.
«I was struggling as a general manager or running the team, and I said, 'I don't know if he's ever going to succeed because people around him will never say no to him,'» Barkley said.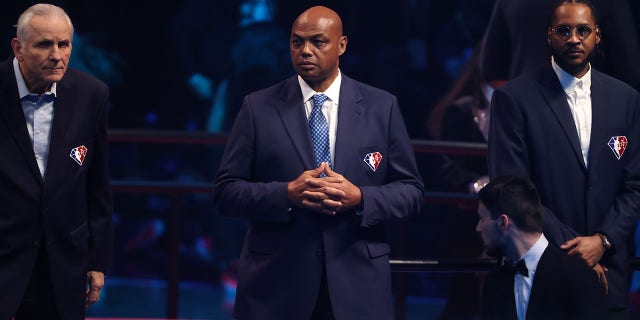 Barkley said his comments did not go down well with Jordan.
«He was furious,» Barkley said. «And he called me, and that's the last thing I heard was 'm—- f— you! You were supposed to be my boy.'»
CLICK HERE TO GET THE FOX NEWS APP
Barkley defended his comments by saying he was just doing his job.
"And I said, 'Man, I have to do my job.' And we haven't spoken since that night, and that was probably close to ten years ago.»