No team has ever come back from a 3-0 deficit to win an NBA playoff series, but the Boston Celtics are confident they can make history.
Heading into a Game 4 elimination game against the Miami Heat on Tuesday night on the road, Celtics stars Jaylen Brown and Marcus Smart reportedly gave their opponent a warning.
«Don't let us win tonight,» Brown said, via The Athletic's Jay King.
CLICK HERE FOR MORE SPORTS COVERAGE ON FOXNEWS.COM
smart added: «Don't let us get one.»
Only three NBA teams in history have tied a playoff series after facing a 3-0 deficit, but all three lost Game 7.
MIAMI HEAT ONE WIN AWAY FROM THE NBA FINALS AFTER BEATING THE BOSTON CELTICS IN GAME 3
While it's a tall order, the Celtics know that all they can do is fight and win on Tuesday night, or their 2022-23 season will be over.
Game 3 was a blowout. The Heat won 128-102 thanks to Gabe Vincent's 29 points and Duncan Robinson's 22 points off the bench.
Brown and Jayson Tatum were a combined 12-35 from the field (34.2%) for just 26 points. Tatum hit just one of his seven 3-pointers.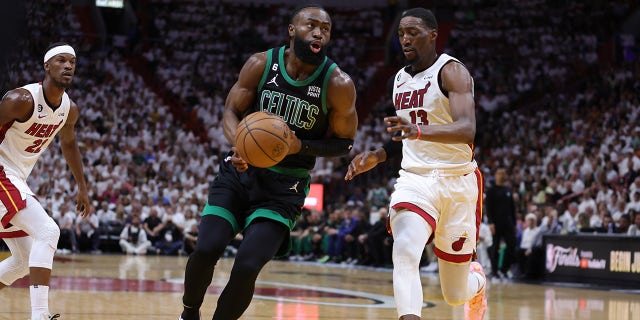 By the fourth quarter, both teams' reserves were on the court.
Games 1 and 2 were much closer. The Celtics had a halftime lead in Game 1 and entered the fourth quarter in Game 2 leading on their home court.
A sweep in the Western Conference finals has already occurred after the Denver Nuggets defeated the Los Angeles Lakers on Tuesday night.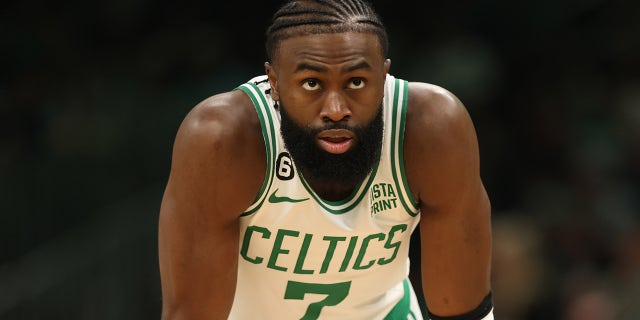 CLICK HERE TO GET THE FOX NEWS APP
Boston hopes they don't suffer the same fate, but it will take a concerted effort to defeat the red-hot Heat.