The St. Louis Cardinals faithful were in for a surprise at Busch Stadium on Opening Day.
Adam Wainwright didn't get a chance to start his 19th MLB season (he's dealing with a groin injury), but he gave the performance of a lifetime: on the microphone.
CLICK HERE FOR MORE SPORTS COVERAGE ON FOXNEWS.COM
Yes, the three-time All-Star surprised everyone in attendance when he was called to sing the national anthem.
The public address announcer said that an «up and coming singer» from St. Louis was taking the microphone, and the crowd went wild when they realized it was their beloved headline.
Wainwright had the chance to walk into the sunset with Albert Pujols and Yadier Molina after last season, but he opted to stay one more season, and why wouldn't he? He pitched with a 3.71 ERA in 32 starts last season.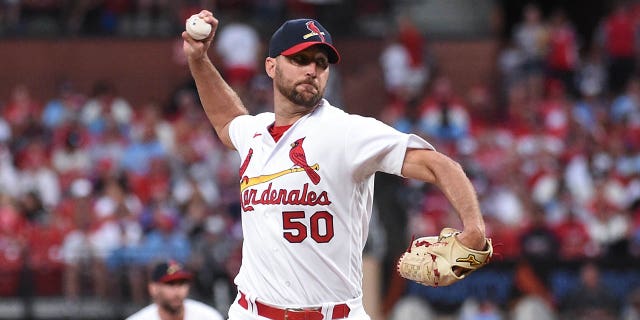 MLB OPENING DAY: THREE IMPORTANT RULE CHANGES FOR THE 2023 SEASON
Wainwright appeared in relief and was the closer for the 2006 World Series championship team. The following season, he joined the rotation full-time and has given himself quite the resume.
The 41-year-old has a career 3.38 ERA and was a Cy Young Award finalist in 2009, 2010, 2013 and 2014. He also finished seventh in 2021, his season at age 39.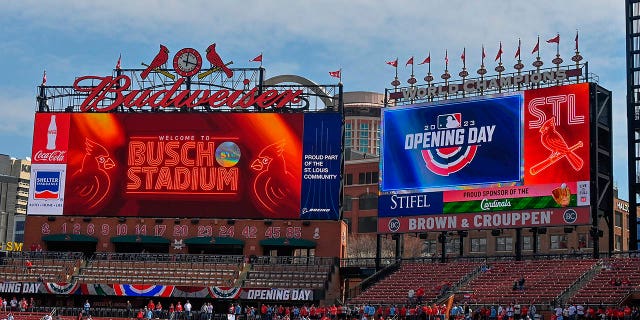 CLICK HERE TO GET THE FOX NEWS APP
Wainwright's Cardinals are the favorites to defend the National League Central title: he recently played for Team USA in the World Baseball Classic.