During the second round of AT&T Pebble Beach Pro-Am On Friday, a caddy working the bag for an amateur golfer collapsed and required CPR.
The caddy, whose name was not released, collapsed on the 11th fairway and CPR was performed until an ambulance arrived to take him to the hospital.
«During the second round of the AT&T Pebble Beach Pro-Am, there was a medical emergency at No. 11 on Pebble Beach involving an amateur's caddy,» the PGA Tour said in a statement Friday afternoon. "The caddy has been rushed to Montage Health for evaluation.
PRO GOLF STEVEN ALKER SAYS CADDIE, SAM WORKMAN, DIAGNOSED WITH TERMINAL CANCER
«In the direction of the PGA TOUR Rules CommitteeThe players in that group, Max McGreevy and Beau Hossler, stopped play during the medical emergency and will be allowed to warm up and resume their round shortly.»
McGreevy and Hossler played alongside Pebble Beach businessman Geoff Couch and country singer Lukas Nelson.
XANDER SCHAUFFELE NEARLY SINKS THE HOLE IN ONE IN THE BLINDFOLDER CHALLENGE
«I turned around and he was on the ground and I ran to him and flipped him over,» Nelson said. «And he didn't have a lot of color in him. Fortunately, there was a police officer on the sidelines. He knew CPR, so he went in and effectively saved his life.»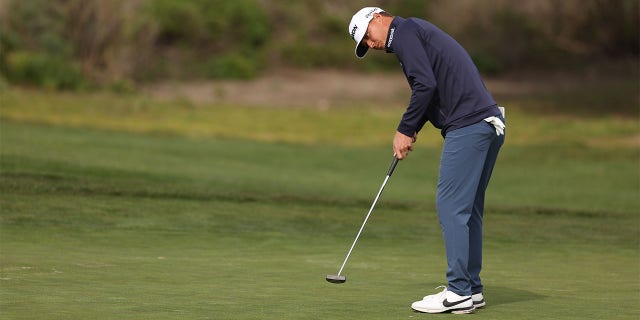 CLICK HERE FOR MORE SPORTS COVERAGE ON FOXNEWS.COM
«It was especially jarring, the weirdest thing that can happen on a golf course,» Nelson added. «The good news is he's doing better right now. From my perspective, it seemed like we lost him. And he's still with us, so that's important.»
PGA Tour chief umpire Gary Young first told a spectator started CPR on cart before a Cal Fire officer took over.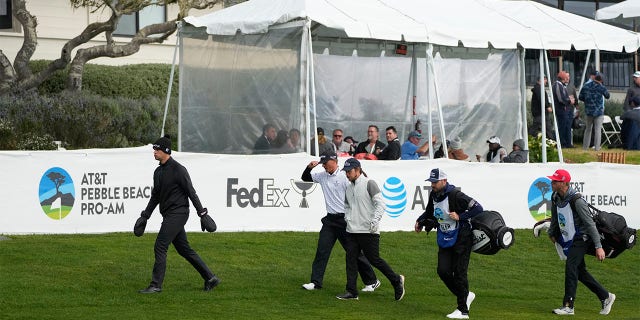 Harry Higgs, who was playing two groups back when the emergency occurred, said the incident brought back memories of Damar Hamlin's collapse last month during a Monday Night Football game.
«He had some nuances to it,» Higgs said. «He was standing on the tee. It looked like they were 250 yards away, maybe even less, and they were giving the gentleman CPR. It was weird.»
CLICK HERE TO GET THE FOX NEWS APP
Almost two hours after the medical emergency, play resumed on the 11th hole.
Fox News Digital has reached out to the PGA Tour for an update on the caddy's condition.
Associated Press contributed to this report.