The Milwaukee Bucks revealed that superstar forward Giannis Antetokounmpo underwent «routine» surgery on his left knee this offseason.
Antetokounmpo had knee discomfort early in the offseason when the top-seeded Bucks were defeated by the eighth-seeded Miami Heat, who eventually reached the NBA Finals.
After deliberating what to do, the Bucks saw surgery as the best option for their star.
«He had routine surgery on his left knee and it came out great,» new Bucks head coach Adrian Griffin told reporters via ESPN on Wednesday. «Everything went according to plan, and we expect him back and ready for training camp.
CLICK HERE FOR MORE SPORTS COVERAGE ON FOXNEWS.COM
It goes without saying how important Antetokounmpo is to the Bucks' success in any given season. So it's positive for fans to hear that he should be ready for training camp later this year.
Antetokounmpo did want to play for the Greece team in the FIBA ​​World Cup. Although he has not ruled out playing, his status is unknown.
SHAQUILLE O'NEAL DISAGREES WITH GIANNIS ANTETOKOUNMPO'S SEASON: 'IN MY MIND IT'S A FAILURE'
The 28-year-old dealt with knee injuries last season, which caused him to miss games, including five in a row in January.
But it wasn't the knee injury that plagued «The Greek Freak» during the team's first-round matchup with the Heat. In a Game 1 loss to Miami, Antetokounmpo strained his lower back in a hard fall in the first quarter and did not return to the game.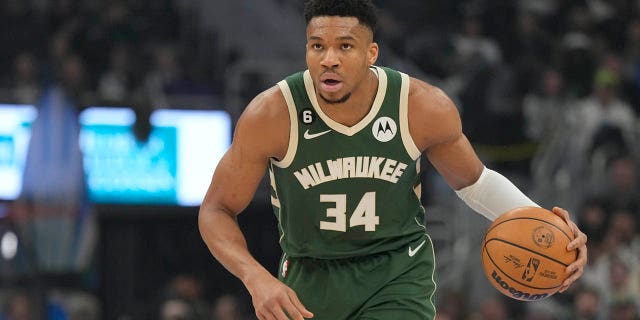 Antetokounmpo missed Games 2 and 3 before returning for Game 4. He scored 26 points on 12-of-22 shooting with 10 rebounds and 13 assists for a triple-double, but it was all for naught. Miami took the game for their third win of the series.
Antetokounmpo tried to take over in Game 5 as the Bucks faced elimination. Although he scored 38 points, Antetokounmpo was 10 of 23 from the free throw line and 14 of 27 overall from the field. The Bucks ultimately lost by two, 128-126, on their home court.
Antetokounmpo had a viral moment in his postgame press, saying that he did not see the season as a failure despite losing to the eighth seed in the first round.
HIGH-PROFILE NBA AGENT TOLD TEAMS NOT TO SELECT CLIENT DURING DRAFT: REPORT
«I think you asked me the same question last year. Do you get promoted every year? No, right? So every year you work is a failure? Yes or no? No,» Antetokounmpo said at the time.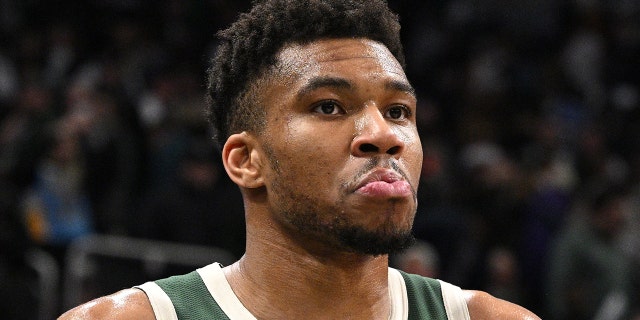 «Michael Jordan played 15 years. He won six championships. The other nine years were a flop?… Exactly, so why are you asking me that question? It's the wrong question.»
CLICK HERE TO GET THE FOX NEWS APP
Antetokounmpo hopes he won't have to answer those questions next season. The Bucks should return with the same starting five that finished with an NBA-best 58-24 regular-season record.