Cleveland Browns running back Nick Chubb has expressed his support for New York Giants star Saquon Barkley as he navigates his next steps after he and the team failed to agree on a lucrative contract extension.
Chubb signed a three-year, $36.6 million contract before the start of the 2021 season and has been one of the best running backs in the NFL. The four-time Pro Bowler has only played fewer than 13 games once.
CLICK HERE FOR MORE SPORTS COVERAGE ON FOXNEWS.COM
He was one of the brokers who met on a Zoom call to discuss the depressed market for players in his position. Derrick Henry, Christian McCaffrey and Josh Jacobs were also reportedly among those on the call.
«We're definitely in a tough spot, running backs in general,» Chubb told reporters on ESPN on Sunday. «Saquon is a great player, and you can ask anyone in the league or even the Giants how much he means to that team. So it's hard to see him not getting what he deserves.»
Chubb admitted that «there's really nothing we can do» at this point.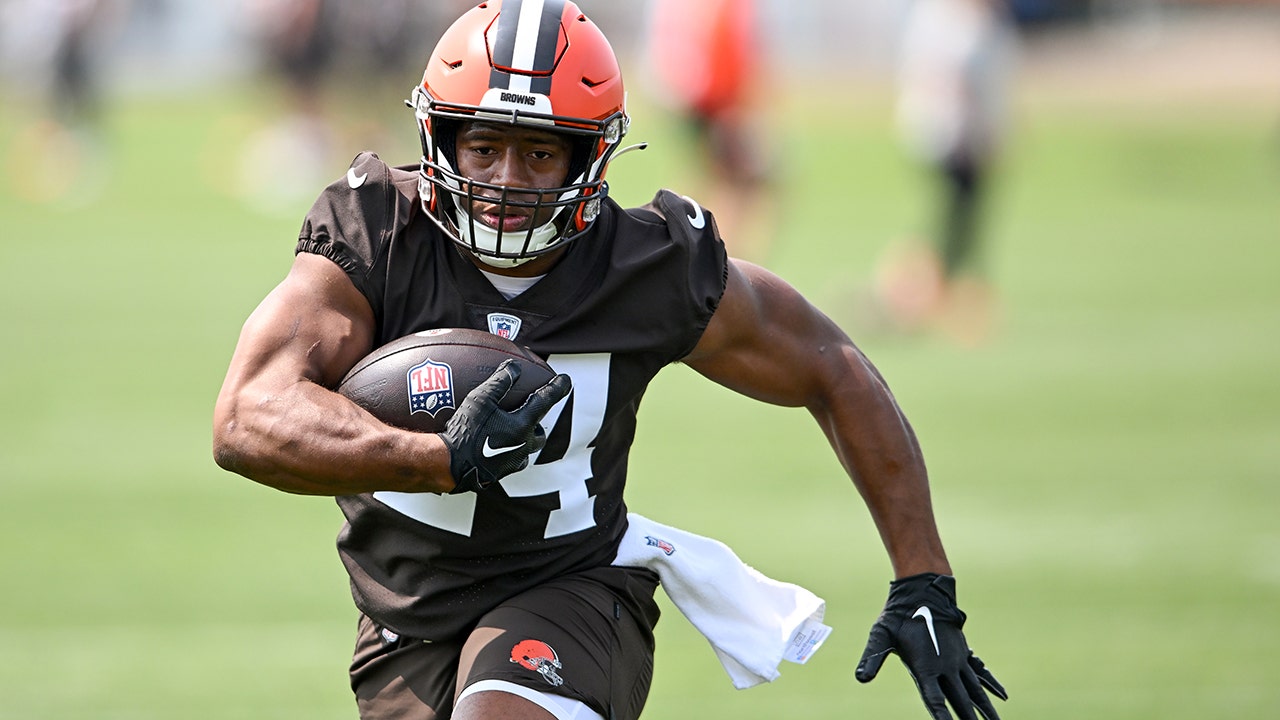 DESHAUN WATSON REFLECTION ON SUSPENSION AIMED AT SECOND CAMP BROWNS: 'THE WHOLE SITUATION CHANGED ME'
«We're a little handcuffed with the situation. We're the only position where our production hurts the most. If we go out there and run [for] 2,000 yards with that many carries, next year, they'll say, you're probably exhausted. It's hard. … It hurts us at the end of the day."
Barkley was given the franchise tag at the start of the offseason. The broker and New York negotiated to the end of the term last week, but no deal was reached.
He could play in the one-year, $10.1 million franchise bid or sit out the rest of the season.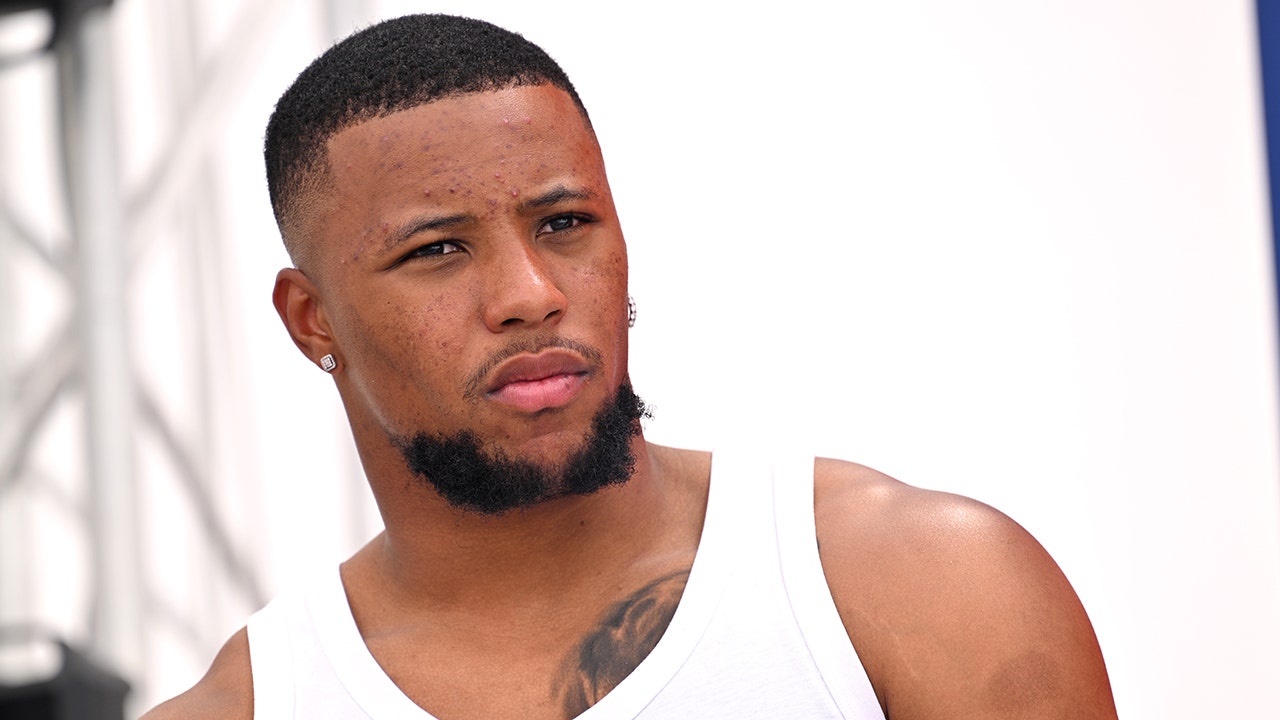 CLICK HERE TO GET THE FOX NEWS APP
Last season, he rushed for a career-high 1,312 yards. He had 10 rushing touchdowns for the first time since his rookie season and also played in at least 16 games for the first time since.