When Sean Payton first took over as head coach in New Orleans, the NFL allowed a running back to step up behind a teammate and push him forward.
Now, Payton is reuniting his coaching staff with the Broncos, and the play involving players pushing other players forward has become a more common practice throughout the league.
During a recent conversation with the league's former vice president of officiating Dean Blandino, Payton revealed his intentions to implement the rugby style of play in Denver's offense this upcoming season until an official rule change occurs.
CLICK HERE FOR MORE SPORTS COVERAGE ON FOXNEWS.COM
«I was talking to [Denver Broncos head coach] Sean Payton during the game on Sunday, and he said we're going to do this every time next season if they don't cut him out," says Blandino, now a FOX rules expert.
EAGLES' NICK SIRIANNI 'DOES NOT REGRET' DECISION TO LEAVE FOURTH DOWN LATE IN SUPER BOWL LVII
«This is a rugby scrum. The NFL wants to showcase the athleticism and skill of our athletes,» he continued. «It's just not a slick play. It's just a tactic that's not an aesthetically pleasing play, and I think the competition committee will look into that.»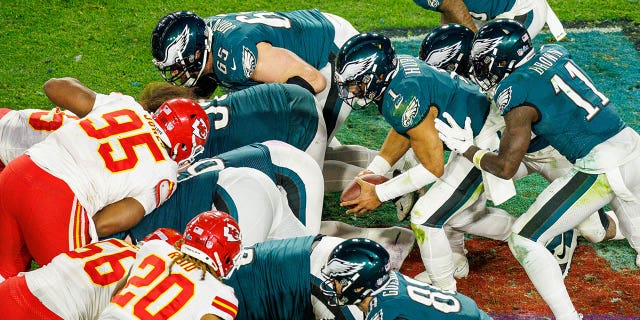 The Eagles perfected the act of shoving a ball carrier, particularly during a sneaky play by the quarterback. The play was virtually unstoppable and usually resulted in a first down.
Blandino compared scrum-like play to the now prohibited use of field goal assists and extra point attempts.
«I think the league will look at this and I'd be surprised if they don't make a trade,» Blandino told The33rdTeam.com.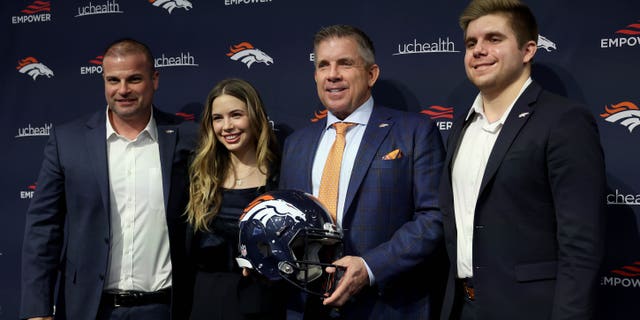 If a rule change does eventually occur, players will likely be tagged if another player is deliberately pushed forward in those close range situations. But for now, the league still allows it.
CLICK HERE TO GET THE FOX NEWS APP
Player safety is also a factor, as the ball carrier is more prone to injury when pushed in different directions.