Rod Smith spent his entire career with the Denver Broncos, earning three Pro Bowl selections along with two Super Bowl championships between 1995 and 2006.
Not to mention, Smith had 849 receptions for 11,389 yards and 68 touchdowns. He is 30th in all-time receptions, 34th in all-time receiving yards, and tied for 53rd in all-time receiving touchdowns, making him the all-time leading receiver in the history of the Broncos franchise.
CLICK HERE FOR MORE SPORTS COVERAGE ON FOXNEWS.COM
Smith's Super Bowl resume puts him above some of the other players around him on the NFL's all-time stats list. But the question is whether his numbers are good enough to earn him a spot in Canton.
Smith seems to think so.
«I feel like I deserve it, but I can't vote,» Smith told the Denver Gazette in a recent interview.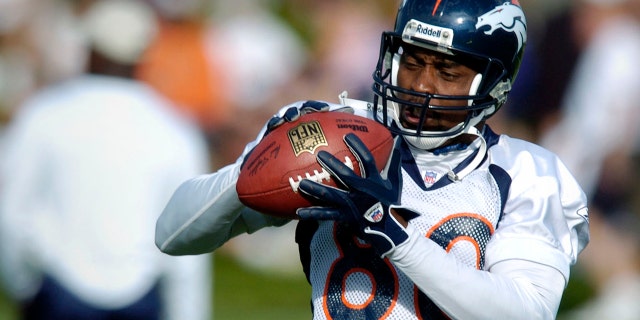 FREE AGENT MELVIN GORDON SAYS RUNNING BACK IS THE WORST POSITION TO PLAY RIGHT NOW: 'LITERALLY SUCKS'
Smith pointed to his body of work when he was with Denver. The ball mostly went through running back Terrell Davis when he was there. Gary Olandis, Mike Anderson, Clinton Portis and Reuben Droughns also ran for 1,000 yards when Smith was catching passes for Denver.
«We had a 1,000-yard rusher every year I was there. [except for one]» Smith added. «You have to see my full body of work. During my era, we won more games than almost anyone. At the end of the day, what mattered most to me was winning, and they can't take Super Bowls away from me.»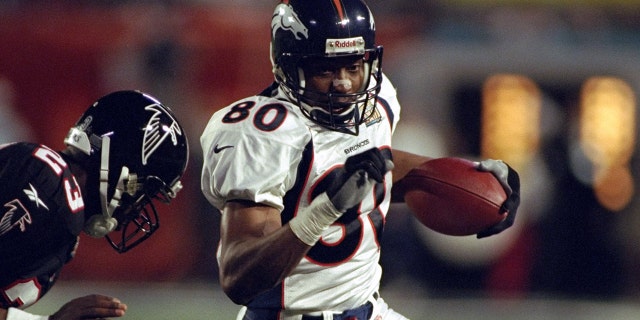 Receivers Raymond Berry and Art Monk, who had 68 touchdown receptions during their careers, are Hall of Famers. Smith also had more receiving yards than Berry and Lance Alworth.
CLICK HERE TO GET THE FOX NEWS APP
Smith was among the nominees for the Pro Football Hall of Fame Class of 2023, but was not named a finalist.