The Brazilian women's soccer team arrived in Australia ahead of the FIFA Women's World Cup, which begins on July 20, and they came with a message.
The team's plane landed in Brisbane on Wednesday morning, but it was not a standard plane: it had a message for Iranian protesters on the sides and tail.
Photos of Mahsa Amini, who died after being detained by Iran's «morality police», and Amir Nasr Azadani, a former soccer player who was sentenced to 26 years in prison for participating in the protests following Amini's death, were seen in the tail of the aircraft.
CLICK HERE FOR MORE SPORTS COVERAGE ON FOXNEWS.COM
There were also two messages written on the side of the plane, the first reading, «No woman should be forced to wear a head covering,» and the second reading, «No man should be hanged for saying this.»
Amini's death occurred last September and became the premise behind nationwide protests against the treatment of women in the country.
BRAZILIAN SOCCER SUPERSTAR NEYMAR FINED OVER $3.3 MILLION FOR ILLEGALLY BUILDING A LAKE IN HIS MANSION
Amini was reportedly detained for not wearing a hijab in accordance with Iranian regulations. Iranian law enforcement said Amini suffered a fatal heart attack at the police station where she was being held, though eyewitnesses say she was severely beaten and died due to police brutality.
Azadani was convicted of alleged involvement in the murder of three Basij officers, although his death sentence was quashed.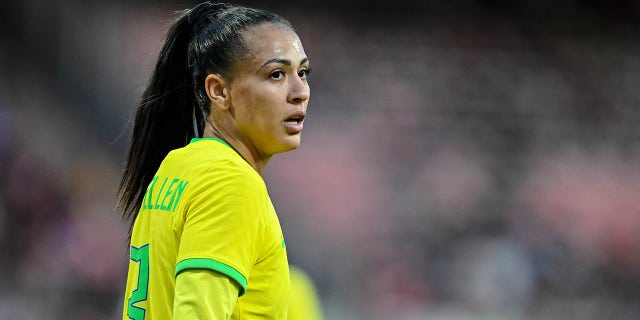 Azadani's case went viral and many denounced that it was even on the table.
And clearly not forgotten, at least one of the best teams in the tournament that will take place in Australia and New Zealand.
After announcing their entry, Brazil will now focus on preparing for their first group stage match against Panama on July 24 at 7 am ET.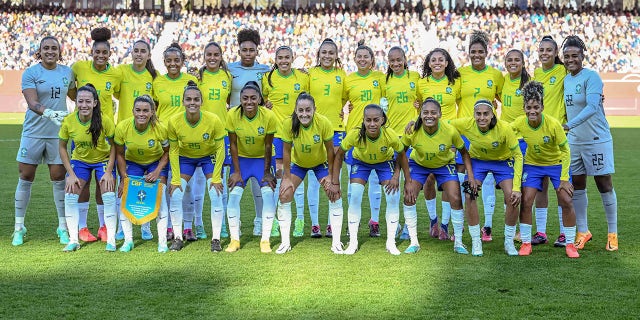 CLICK HERE TO GET THE FOX NEWS APP
France and Jamaica are also in their group.