Chicago Bulls center Andre Drummond missed Wednesday night's game against the Los Angeles Lakers following his Twitter post that he was deleting his social media to focus on his own mental health.
Head coach Billy Donovan spoke about Drummond's absence from the team after he was ruled out for personal reasons.
«When we come here and play, there's also a human side, a personal side to all these guys,» Donovan said on ESPN. «And you feel bad when someone is going through something like that. I think you try to be as supportive as you can.»
CLICK HERE FOR MORE SPORTS COVERAGE ON FOXNEWS.COM
However, Donovan is hopeful that Drummond can travel with the team to face the Charlotte Hornets on Friday.
Drummond said he was even changing his phone number to keep up with the social media blackout.
BULLS' ANDRE DRUMMOND DELETES SOCIAL MEDIA TO 'FOCUS ON MY MENTAL HEALTH'
«Time to focus on my mental health,» he wrote Tuesday on his Twitter account. «If you're also struggling with your mental health, you're not alone. It's okay to ask for help.»
«Sometimes when people look at these guys and see them play and see these NBA players, stars, all these other things and all the things that come with it, my God, their lives must be absolutely perfect.» Donovan added. «They're not. We all have flaws. We all have challenges. We all have problems and things that we all have to deal with.»
This wasn't the first time Drummond has spoken out about his mental health, saying last year that he was «focusing on the wrong things, letting my daily life stress me out.»
He's not the only Bulls player going through mental health battles, either.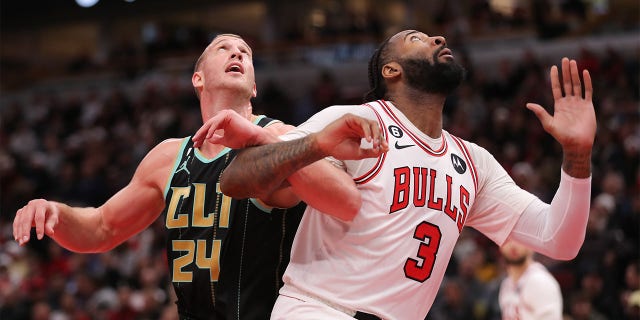 DeMar DeRozan, like Drummond, has been very open about his mental health issues, also opening up about his teammate's situation.
«We love this game. We played this game. This game has been good for all of us,» DeRozan said, according to ESPN. «But in the end you have to worry and take care of yourself first and foremost.»
LARSA PIPPEN REVEALS INTIMATE DETAILS ABOUT SEX LIFE WITH SCOTTIE PIPPEN, SENDS SOCIAL MEDIA IN A FRANK
DeRozan added that he would give Drummond space, although he is there if needed.
The Bulls lost to the Lakers 121-110 after Anthony Davis and LeBron James combined for 73 points. DeRozan finished with 22, while Nikola Vucevic had 29 points with 12 rebounds for a double-double.
Chicago is still in the hunt for a play-in tournament spot with the regular season winding down, sitting 10th in the East after the loss.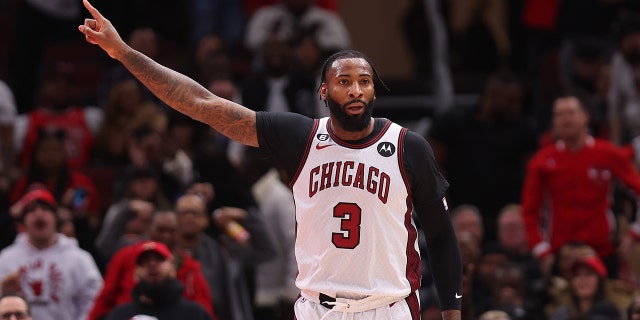 CLICK HERE TO GET THE FOX NEWS APP
Drummond is in his tenth season in the NBA. The two-time All-Star himself has been on the bench with the Bulls this year, totaling 6.1 points and 6.7 rebounds in 12.8 minutes per game.