Buffalo Bills safety Damar Hamlin was onstage at the NFL Honors show in Phoenix and brought many members of the crowd to tears.
Bills legend Jim Kelly and actress Sheryl Lee Ralph welcomed Bills and Cincinnati Bengals medical staff to the stage, as well as workers at the University of Cincinnati Health Center, where Hamlin stayed for more than one week.
CLICK HERE FOR MORE SPORTS COVERAGE ON FOXNEWS.COM
After the entire crowd gave them a standing ovation, Ralph announced Hamlin to the stage, resulting in continued applause.
Hamlin made unfortunate headlines in January when he went into cardiac arrest after making a tackle on Monday Night Football — CPR was administered on the field for more than nine minutes. He was released from the hospital less than two weeks later.
In his first in-person comments, he opened up about how overwhelmed he continues to be by all the support he's received in recent weeks.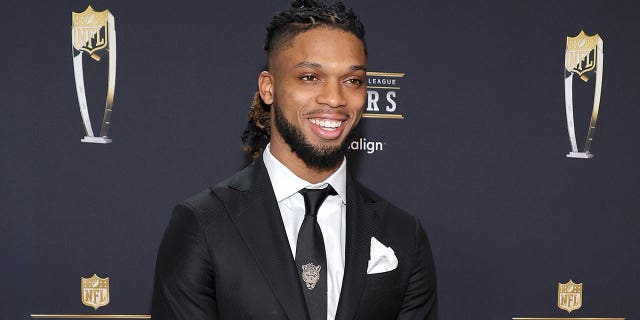 LIVE UPDATES: ALL EYES ON PATRICK MAHOMES KICKS OFF NFL HONORS SHOW
«Every day I am amazed that my experiences can encourage so many others across the country and around the world,» Hamlin said. "Be encouraged to pray, be encouraged to spread the love, and be encouraged to keep fighting no matter the circumstances.
«Sudden cardiac arrest was nothing I would have chosen to be a part of my story, but that's because sometimes our own visions are too small, even when we think we're seeing the bigger picture. My vision was about playing in the NFL». and be the best player you could be. But God's plan was to have a purpose bigger than any game in this world.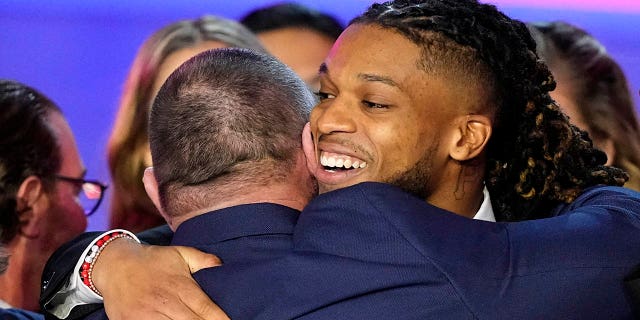 CLICK HERE TO GET THE FOX NEWS APP
«I have a long journey ahead of me, a journey full of unknowns, and a journey full of milestones. But it's so much easier to face your fears when you know your purpose.»
NFLPA chief medical officer Thom Mayer said earlier this week that he expects Hamlin to suit up again, a day all football fans look forward to.