Bill McGovern, a veteran football coach whose career spanned several NFL and college teams, has died after a battle with cancer, UCLA announced Tuesday. He was 60 years old.
McGovern had been at UCLA since 2022 as the defensive coordinator, but missed most of the second half of the season due to health issues. He remained at the school as director of football administration in 2023. UCLA said McGovern's family informed the school of his death.
CLICK HERE FOR MORE SPORTS COVERAGE ON FOXNEWS.COM
«Early this morning we said goodbye to our loving father and husband Bill after his long and difficult battle with cancer came to an end and today we would like to thank the entire UCLA community for all the love and support you have given to Bill and our entire family during this very difficult fight,» the family's statement read. «In particular, the McGovern family would like to thank UCLA football head coach Chip Kelly and his wife Jill, as well as all the players, coaches, coaches and support staff of the UCLA football program. and their families.
«It was an honor for Bill's coaching career to be the defensive coordinator for the UCLA Bruins and last season was one of the highlights of Bill's coaching career. We are so grateful for the opportunity to be a part of a tradition such a historic athletics event and most importantly we could not have made it through the past year without the love and prayers of our UCLA family The McGovern family is so grateful and grateful to all of you for your help during this difficult time and we will be in your debt. all forever. Thank you so much and we will cherish the wonderful memories we have of UCLA and our UCLA football family for the rest of our lives.»
NICK SABAN PUSHES FOR PLAYERS TO 'UNIONIZE', 'HAS NO PROBLEM' WITH ATHLETES GETTING PAID AS EMPLOYEES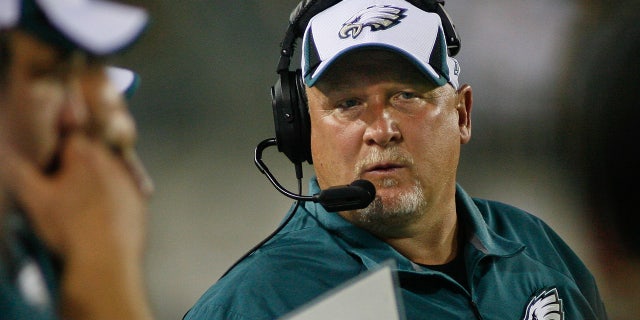 McGovern, a New Jersey native, played college soccer at Holy Cross before becoming a coach. At Holy Cross, he set an NCAA Division I-AA record with 11 interceptions in 1984. He is also tied for the most interceptions in a career in Division I-AA with 24.
He started out as Penn's first-year coach before earning two separate seasons with the Crusaders and at UMass. He later served as Boston College's defensive backs coach, linebackers coach and defensive coordinator with a season in Pittsburgh in between.
He was an assistant for the Philadelphia Eagles, New York Giants and Chicago Bears in the NFL. He was also a coach at Nebraska.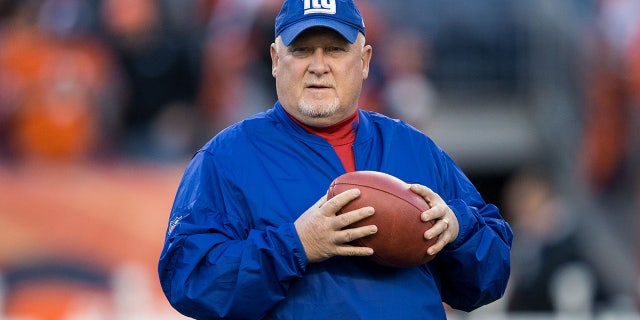 CLICK HERE TO GET THE FOX NEWS APP
McGovern is currently on the ballot for the College Football Hall of Fame.
Associated Press contributed to this report.