Jolien Boumkwo may be one of the best shot put and hammer put competitors in Belgium, but she became the best team player on Saturday.
Boumkwo entered the 100m hurdles to save his team from being disqualified at the European Athletics Team Championships. Images and videos showed Boumkwo smiling as he attempted each obstacle. He finished the race without hitting any obstacles and recording a time of 32.81 seconds.
CLICK HERE FOR MORE SPORTS COVERAGE ON FOXNEWS.COM
The Spanish Teresa Errandonea finished first with a time of 13.22 seconds.
«Sometimes we do hurdles in training so I know how to do it,» Boumkwo said after the race via The Guardian. "I found it a special experience because much more than with the shot put I had the feeling that everyone was looking at me".
«I try not to take myself too seriously as an athlete. The past has taught me that it will only make you cramp up. If my two points ensure we stay in the top flight, it will surely have been worth it.»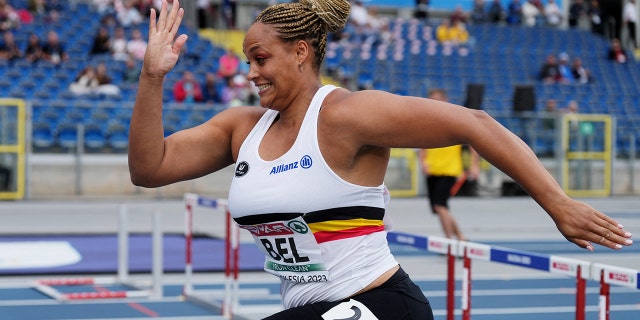 OLYMPIC ROWING SAYS 'BIRTHDAYS ARE FOR WOMEN AND CHILDREN'
Boumkwo entered the steeplechase after two of the Belgian sprinters were injured, according to Reuters. Belgium would have been disqualified if they had not participated in the race. In the end, Belgium finished 14th out of 16 countries and were relegated from Division I.
Boumkwo, 29, has represented Belgium on the international stage since 2011 when he participated in the European Junior Championships and finished 13th. At the 2023 European Indoor Championships in Turkey, he finished 15th.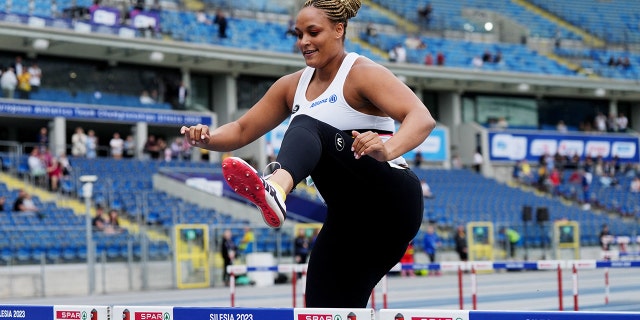 CLICK HERE TO GET THE FOX NEWS APP
He holds the national record in the indoor and outdoor shot put. His outdoor distance was 17.09 and his indoor distance was 17.87.