Goalkeeper Thibaut Courtois has questioned the «reality» of Domenico Tedesco after the Belgium coach accused him of abandoning his teammates and faking an injury ahead of a Euro qualifier.
Tedesco claimed that Courtois did not report to Belgium's training camp on Monday because the goalkeeper was «offended» by his handling of the captaincy. After Courtois's father denied there was a dispute within the squad and said his son was out due to knee inflammation, Tedesco told the media that Courtois was not injured.
Courtois responded in a statement Monday night accompanied by a photo of him in a Belgium suit with a hand on his heart, standing next to interim captain Romelu Lukaku, who was «deeply disappointed» that Tedesco spoke publicly about his conversation in the locker room.
CLICK HERE FOR MORE SPORTS COVERAGE ON FOXNEWS.COM
He added that «the coach's assessments do not conform to reality.»
Courtois insisted that he has a problem with his right knee and his decision to leave was made after consultations between the medical teams of his club Real Madrid and the national team.
The goalkeeper also gave his version of the conversation he had with Tedesco about the team's captaincy.
«I asked him, not for direct benefit, to explain and make decisions to avoid situations that in the past have harmed us, always looking for the general benefit,» he said. "To be or not to be captain of the national team is not a whim or a random decision, it must be your decision, and that is what I tried to convey to you. Unfortunately I did not achieve my purpose.
BELGIAN COACH DOMENICO TEDESCO 'SHOCKED' BY THIBAUT COURTOIS'S DECISION TO LEAVE TRAINING CAMP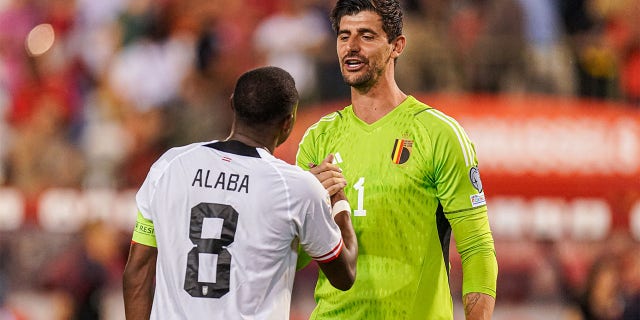 Before Courtois' departure, Tedesco said publicly that it would be Courtois' turn to wear the armband against Estonia on Tuesday.
«I insist that in no case have I demanded anything and that I have spoken with my teammate Romelu Lukaku to clarify any circumstances related to this situation,» added Courtois.
Lukaku was the captain on Saturday when Belgium drew 1-1 with Austria. Lukaku scored the equalizing goal. and Courtois was praised by Tedesco for holding on to the tie.
But Tedesco said on Monday when Courtois, who has 102 caps for Belgium, did not meet with the team that the goalkeeper was frustrated that he had not been captain.
CLICK HERE TO GET THE FOX NEWS APP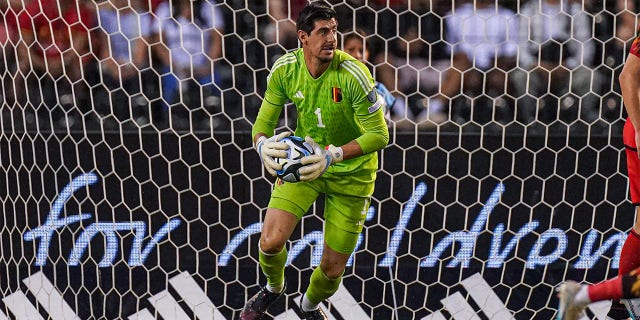 «And of course, I tried several times to talk to him: 'Don't do that to me, don't do that to the staff, don't do that to the team.' Because it's difficult, it's a difficult decision that he made,» Tedesco said.
Asked if he would leave the door open for Courtois to return to the national team, Tedesco said: «This is not the time to talk about it.»
Unbeaten in Group F, Belgium trail leaders Austria by three points but have one game to play before they take on Estonia.