Three men are in custody after they allegedly broke into the home of José Altuve and stole seven-figure worth of jewelry.
The crime occurred on March 30, Opening Day, when Altuve's Houston Astros faced the Chicago White Sox in Houston.
The three men, Patrick Bernard Maxey (27), Jordan Tarniella (25) and William Jones, Jr., 28, allegedly broke into the home shortly before 8:30 p.m. CT and left 10 minutes later with 13 watches, one of which cost over $400,000, via KHOU.
CLICK HERE FOR MORE SPORTS COVERAGE ON FOXNEWS.COM
Altuve was in the stadium during the incident and had forgotten to set his alarms.
Prosecutors say cell phone data shows Maxey was at Altuve's home at the time of the incident. Surveillance footage shows the three men reunited before heading to the house.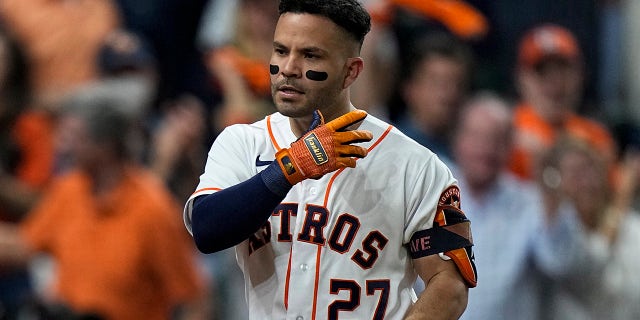 Tarniella has since admitted that he was the getaway driver, using his mother's car. Both Maxey and Jones have two prior robbery convictions. Both had their bonds set at $200,000, while Tarniella's was set at $150,000.
Tarniella said the other two men offered to pay him for his role in the crime, but he never received any money.
A woman, Jasmyn Lounge, he was also arrested and charged with evading the police. Police say she was with one of the suspects and tried to escape.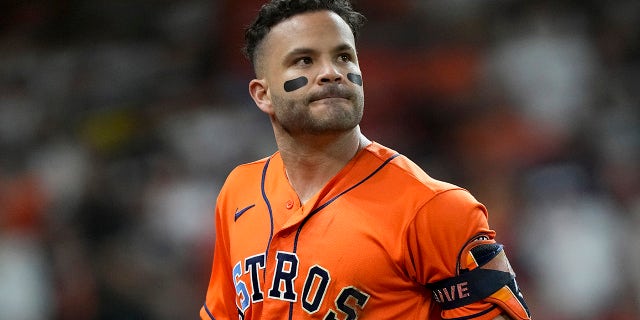 CLICK HERE TO GET THE FOX NEWS APP
The two-time World Series champion hasn't played this season after breaking his thumb when he was hit by a pitch while playing for Venezuela in the World Baseball Classic.