The legend of shohei ohtani continues to grow as the two-way star of the Los Angeles Angels is having a month for the record books.
Ohtani hit his 14th home run in June against the Chicago White Sox on Thursday afternoon, setting a franchise record for the most home runs in a single month.
The ninth-inning two-run bomb broke up the previous franchise record of 13 home runs set by Ohtani, Albert Pujols and Tim Salmon.
BRUTAL MISTAKE BY PARENTS IN IN-GAME FIGHT AGAINST PIRATES LEADS TO FIFTH CONSECUTIVE LOSS
«That was a pretty good pitch to the outside of the plate. It surprises you every day. It's fun to watch,» Angels manager Phil Nevin said.
Ohtani went 1-3 at the plate with two walks in the Angels' 9-7 loss.
During the month of June, Ohtani leads all Major League Baseball in home runs, RBIs (28) and OPS (1.415). On the mound, Ohtani is 2-2 with a 3.26 ERA in 30.1 innings.
CLICK HERE FOR MORE SPORTS COVERAGE ON FOXNEWS.COM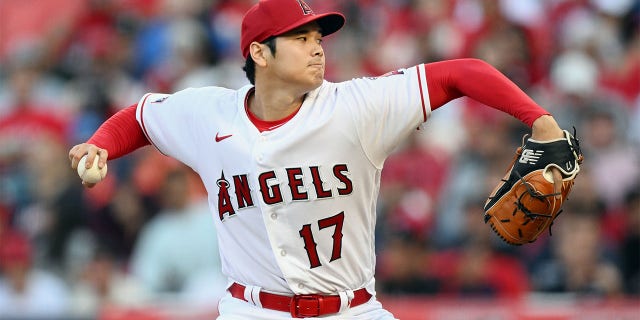 «It's been an incredible month,» teammate Mike Trout said, according to MLB.com. «I don't think I've ever seen anything like it. It's something we'll never see again. And I have front row seats to it. It's very special what he's doing.»
On Tuesday, Ohtani made more history by becoming the first pitcher in the american league in nearly 60 years to hit two home runs and strike out at least 10 batters in a single game.
CLICK HERE TO GET THE FOX NEWS APP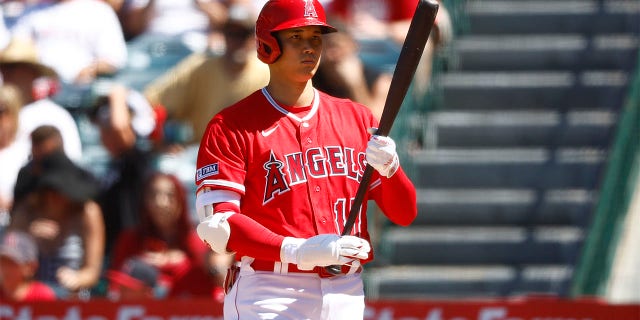 Ohtani hit solo home runs in the first and seventh innings and allowed one earned run while striking out 10 in 6 1/2 innings of work.
He leads all of MLB in home runs with 29 and is 7-3 with a 3.02 ERA on the mound.
The Japanese star will become a free agent after the 2023 season and will likely receive the richest contract in sports history.