The Los Angeles Angels have been in contention to reach their first postseason since 2014, but now, much hope is lost.
The two best players on the team in Shohei Ohtani and Mike Trout, both arguably the two best players in all of baseball, left consecutive games with injuries.
Trout is expected to miss up to eight weeks with a broken hamate bone in his left wrist suffered during a swing Monday, and Ohtani left Tuesday's game with a blister on the middle finger of his throwing hand.
CLICK HERE FOR MORE SPORTS COVERAGE ON FOXNEWS.COM
Entering Wednesday, the Angels were four games away from a wild card berth as they are in the midst of a slump. They were a season-high eight games over .500 on June 18, but since then, they've lost 10 of their last 14 games and now have a 45-43 record.
Trout and Ohtani were named to the 2023 All-Star Game in Seattle. It was Trout's 11th nod and Ohtani's third. Kyle Tucker of the Houston Astros replaced Trout on the AL roster and Ohtani will not pitch in the game.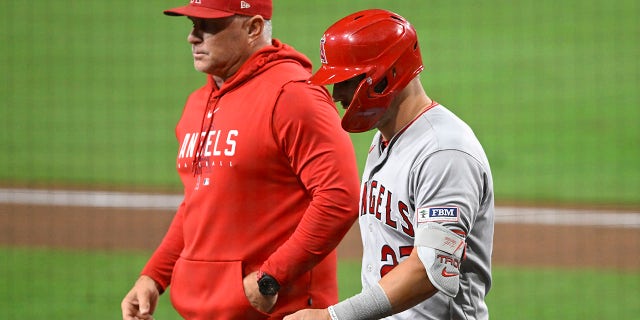 DODGERS' DUSTIN MAY HAVE SEASON-ENDING ELBOW SURGERY
He could still hit, though, which is huge for the Angels. Ohtani is hitting .300 with an MLB-leading 1.044 OPS (the Angels haven't said whether Ohtani will be absent on offense). However, his 3.32 ERA and 11.8 K/9 will be lost to the rotation for now.
Ohtani also left his previous start with a broken nail.
For good measure, Anthony Rendon also left Tuesday's game with a bruised left shin. He has played in just 200 games since he signed a $245 million contract before the 2020 season and has already spent time this season on the disabled list.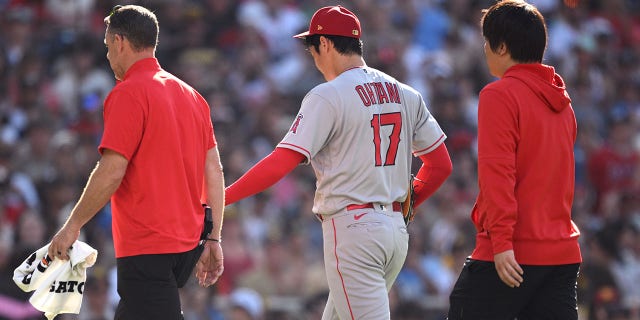 CLICK HERE TO GET THE FOX NEWS APP
Trout was hitting .263 with an .862 OPS before his injury, while Ohtani is the heavy favorite to win his second AL MVP award.