The Los Angeles Angels lost a heartbreaking opening day, but there's already a contender for catch of the year.
Jace Peterson of the Oakland A's lined out to right field off Shohei Ohtani, and Hunter Renfroe immediately began running back for the ball.
With the ball moving away from him, he had to make a big adjustment.
CLICK HERE FOR MORE SPORTS COVERAGE ON FOXNEWS.COM
At the last second, with no time to turn his shoulders for an easier play, he tucked his glove behind him while facing the wall and somehow made the catch without looking.
SHOHEI OHTANI WILL SIGN A DEAL WORTH AT LEAST $600 MILLION NEXT SEASON, SAYS ESPN PUNDIT
Even Ohtani, who is achieving feats never before seen in baseball, seemed stunned by what he had seen.
The gardener couldn't help but smile, acting like it was a routine grab.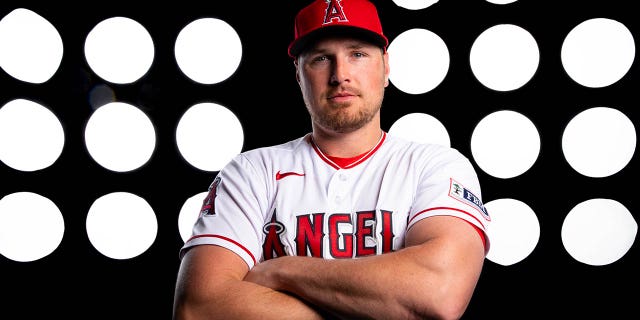 CLICK HERE TO GET THE FOX NEWS APP
The Angels were leading 1-0 at the time. Despite Ohtani going six shutout innings and striking out 10 Oakland A's, the bullpen allowed two runs in the bottom of the eighth as the Angels lost 2–1.