Adidas has ended its partnerships with two of its most decorated golfers.
The brand announced Wednesday that former Masters champions Dustin Johnson and Sergio Garcia will no longer represent all three stripes.
CLICK HERE FOR MORE SPORTS COVERAGE ON FOXNEWS.COM
Johnson and Adidas «mutually agreed to part ways», while Garcia's contract was not renewed.
«We mutually agreed to part ways with Adidas athlete Dustin Johnson,» Adidas Golf president Jeff Lienhart said in a statement. «For more than 15 years, Dustin has been a great ambassador for the Adidas brand. We had a front row seat to see him win multiple major championships, rise to the No. 1 ranking and establish himself as one of the best.» golfers of history, all while wearing the 3 Stripes. We wish Dustin nothing but success in the future.»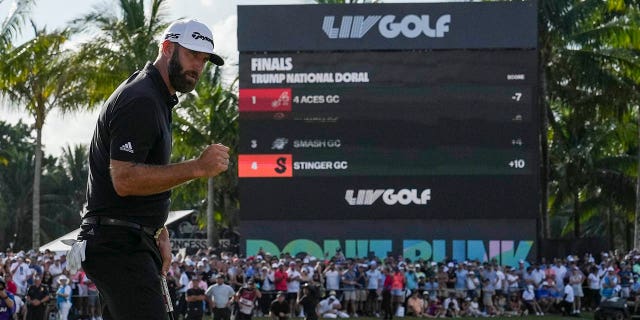 LIV GOLF PLAYERS MAY PLAY IN OPEN CHAMPIONSHIP, R&A ANNOUNCES
According to ESPN, part of the partnership ending was due to Johnson wanting to represent his LIV Golf team on his jersey, rather than the brand, which he wanted to be. in the «all» shirt.
sports stool note that «LIV's plan is for teams to have uniforms, with whole-team sponsorships, so individual deals don't make a lot of sense.» Puma and LIV's Bryson DeChambeau recently ended their partnership.
Johnson had been with Adidas since turning professional in 2007.
The former World No. 1 won two majors (the 2016 US Open and the 2021 Masters) along with 22 other PGA Tour events before defecting to the Saudi-backed tour last year. Royal Bank of Canada ended its association with Johnson upon his transfer.
Garcia, the 2017 Masters champion, also joined LIV Golf last year. He also won the 2008 Players Championship.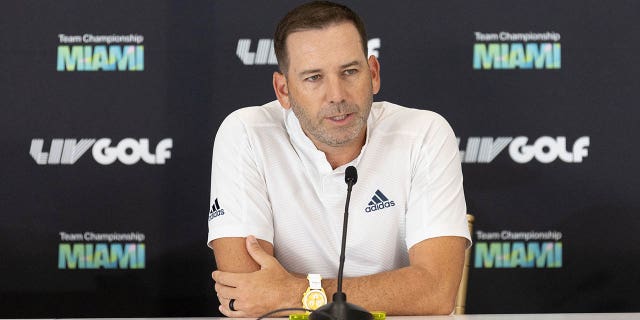 CLICK HERE TO GET THE FOX NEWS APP
Joaquín Niemann, also from the LIV tour, is still in the company. The tour kicks off its second season in Mexico on Friday.