After being runner-up in back-to-back seasons, Philadelphia 76ers big man Joel Embiid can finally be called the NBA MVP.
Embiid was voted the league's most valuable player for the 2022-23 NBA season.
Embiid finished the previous two seasons trailing Denver Nuggets star center Nikola Jokic for MVP, and Jokic was again Embiid's main competition for the award.
Jokic finished the regular season averaging 24.5 points, 11.8 rebounds, and 9.8 assists in 69 games.
CLICK HERE FOR MORE SPORTS COVERAGE ON FOXNEWS.COM
Embiid won out in the eyes of the voters after averaging 33.1 points to lead the NBA, along with 10.2 rebounds and 4.2 assists per game. Embiid also totaled 1.7 blocks per game while shooting 54.8% from the field in 66 games.
Embiid, 28, has become a star of the 76ers franchise. He notched his sixth straight All-Star appearance this season.
JAMES HARDEN BURLES WINNER THREE IN AL HORFORD'S FACE TO LIFT THE 76ERS OVER THE CELTICS IN GAME 1
Embiid and his supporting cast of James Harden, Tyrese Maxey, Tobias Harris and others finished with a 54-28 regular season record.
It earned them the No. 3 seed in the Eastern Conference, and they defeated the Brooklyn Nets in the first round of the NBA Playoffs to move on and face the Boston Celtics.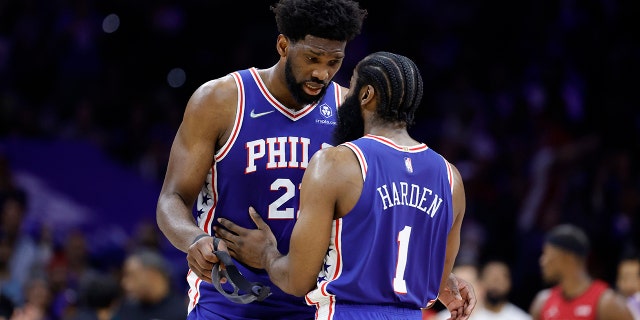 Embiid is also a four-time NBA player and a two-time scoring champion.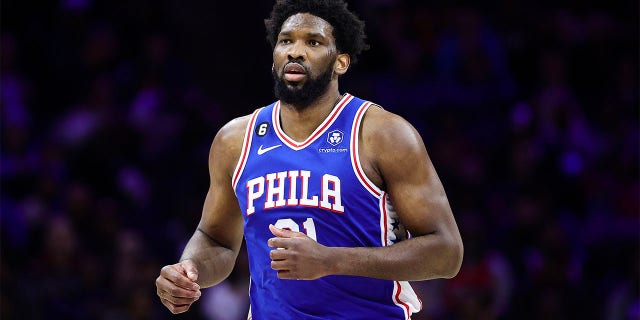 CLICK HERE TO GET THE FOX NEWS APP
Embiid is still looking for an NBA title. The Sixers lead the Boston Celtics 1-0 in an Eastern Conference semifinal series.