The San Francisco 49ers will have decisions to make this offseason and in training camp about who will start under center for the 2023 season.
It will all come down to who is healthier in Week 1: Trey Lance or Brock Purdy, as head coach Kyle Shanahan expressed his pessimism about the possibility of Jimmy Garoppolo returning to San Francisco. But if he were to depend on 49ers legend Joe Montana, he would try to bring in the last quarterback for another year.
CLICK HERE FOR MORE SPORTS COVERAGE ON FOXNEWS.COM
Montana told NFL reporter Michael Silver on the «Open Mike» podcast that the 49ers should go with the quarterback who has won them games.
«I think you just start with Jimmy…He still won a lot of games before he got hurt, and still put them in that position to be able to continue that streak to begin with,» the Pro Football Hall of Famer said. «…You have to go with the guy who's been winning the games, and he's got the offense, and go from there.»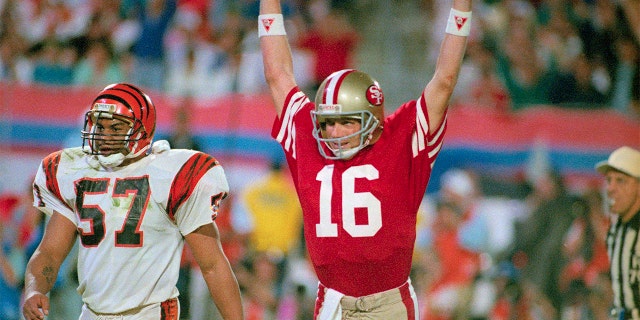 49ERS' BRANDON AIYUK ON NFC CHAMPIONSHIP LOSS: THE EAGLES HAD 'VERY LUCKY'
Garoppolo agreed to return to the 49ers for one more season and serve as Lance's backup as San Francisco was unable to find a trade partner for Garoppolo in the offseason. He took over the starting role once Lance went down with the injury in Week 2.
Garoppolo led the 49ers to a 7-3 record as a starter, but also missed the entire season due to injury. Purdy led the team to the NFC Championship Game, where they lost to the Philadelphia Eagles.
Shanahan discussed Garoppolo's future last week, saying he didn't see «any scenario» of the quarterback's return next season.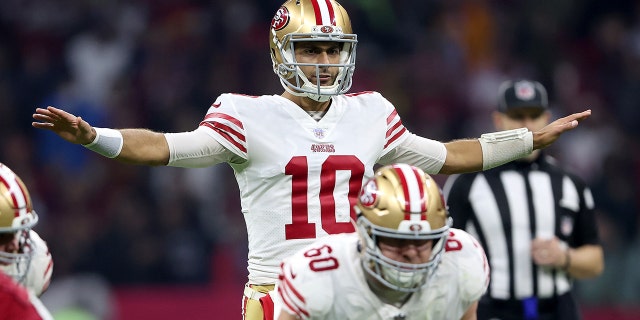 CLICK HERE TO GET THE FOX NEWS APP
Garoppolo had 2,437 passing yards, 16 touchdown passes and four interceptions in 11 games.